The expression on this girl's face is bizarre … "why the hell are you making me hold a doll, a B.F. Keith's sign and this stupid parasol, while sitting on this uncomfortable sand?" Poor girl. She...
Here's a great shot from Shorpy of kids in the waters at Potomac bathing beach (I wouldn't do this today). This is the official kickoff of summer in 1923, Memorial Day weekend. Click on the image...
These ladies look like they're having a great time hanging out at the old Tidal Basin bathing beach. That would be an absolutely nasty place to swim today. Thanks Shorpy! Related articles Bathing Suit Police at...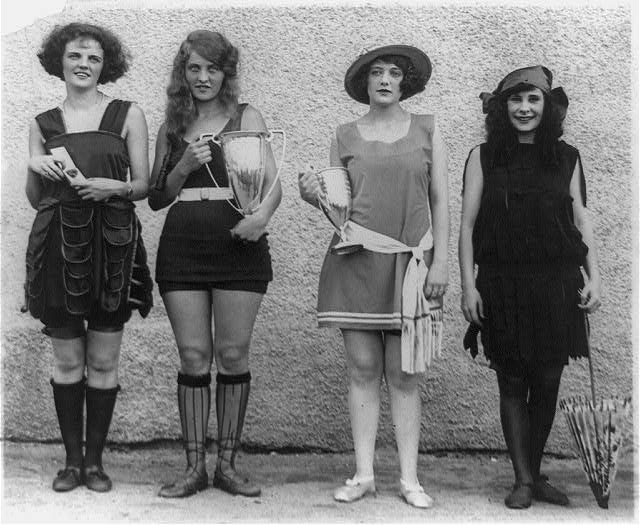 The photo is from the 1922 annual beauty show held at the Washington Bathing Beach, and these four were the prize winners. The women, in order, are Gay Gatley, Eva Fridell, Anna Neibel and Iola Swinnerton....
Here's an amazing shot I found on Shorpy (what an amazing site), taken at the Tidal Basin bathing beach in 1922. The photograph is Washington police officer Bill Norton measuring the distance between the knee and...