GoDCers choose our posts sometimes by offering great suggestions for Washington, D.C. history stories.
This is really cool. Check out how rural northeast was just a hundred years ago. Amazing. Source: Library of Congress
GoDCer Gail wrote in the other day about Cardozo High School (i.e., old Central High School) and wanted to know if we had some more photos of the school. We did dig up a few more,...
Here's a great 1903 map of Eastern Market, as requested by GoDCer Orestes. Hope you enjoy it! And below is the Google Map of the area today. [googlemaps https://maps.google.com/?ie=UTF8&ll=38.884018,-76.995288&spn=0.005721,0.011362&t=m&z=17&output=embed]
Faithful and extremely patient GoDCer Jeff requests some time ago that we do a piece on the Northumberland, just north of U St. Our apologies for the long delay in getting to your request, but hopefully...
GoDCer Patrick sent in a great suggestion a couple of weeks ago and we're now digging up some great stories about the Quaker house on Florida (i.e., The Friends Meeting of Washington, D.C.). The Quakers, also...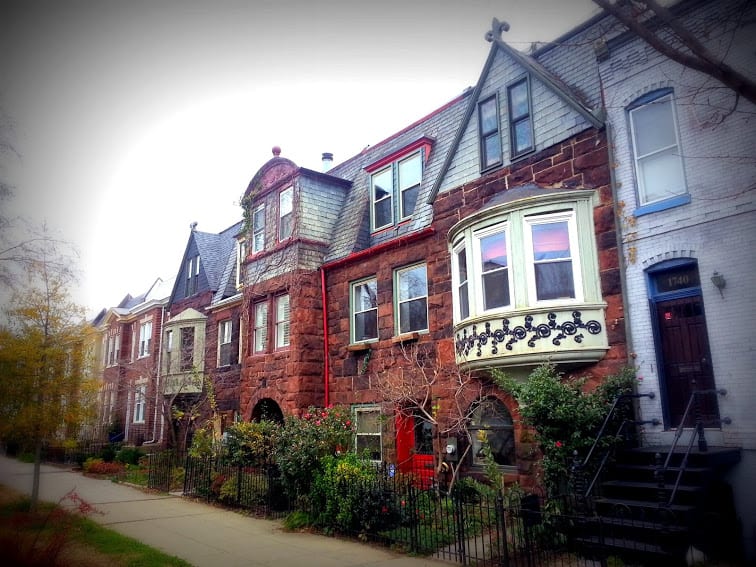 GoDC buddy Wayne has kindly requested some digging into the story of the "hobbit homes" on V St. NW. We're happy to oblige as we are quite curious of their origins. So, this will be a...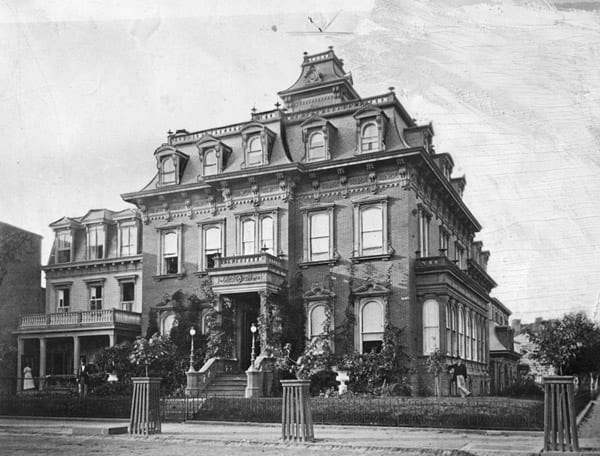 Why did we knock down half of the amazing buildings in Washington? It's tragic and depressing when you read through John's book "Lost Washington" or James' book "Capitol Losses." Sadly, the home below was torn down...
We're on a roll with these "Three Things…" posts, so why not crank out another one. This time, we're going to focus on The Westchester at 4000 Cathedral Ave. NW. Christy, The Westchester's resident ambassador for...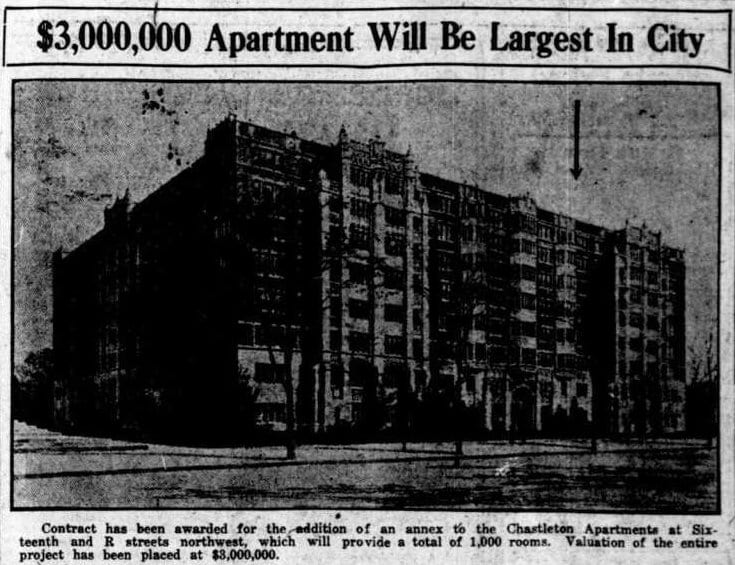 I haven't done one of these in a while … so, GoDCer Jon, this is for you. A quick Washington Post search uncovered an article about the buildings construction. This was published on June 15th, 1919...
I want to branch out a little more and represent more neighborhoods. This is a great old real estate advertisement — I've been finding a ton of these lately — highlighting Fort Lincoln Heights in NE...