These are sad stories about things that no longer exist in Washington, D.C.
Here's an interesting proposal for the Southside Freeway in Arlington, which never came to be. This graphic is from The Washington Post printed on October 7th, 1960. That date, by the way, is when the famous Kennedy/Nixon...
The sad truth is that slave pens existed in and around all of Washington. This photo shows one of those in Alexandria during the 1860s. We dug these up at the Library of Congress. Source: Library...
Wait, Hamilton Circle? Do you know where that is? Probably not, because it was never completed. The neighborhood surrounding the circle was once dubbed Fairview Heights, which no longer seems to appear on any contemporary maps....
Check out this photo showing the old Republic Theatre at 13th and U St. back then. The theater opened up back on May 30th, 1921, one block west of the Lincoln Theatre, which still stands. Unfortunately,...
Long gone are the days of the German beer hall in D.C., though some would argue that Brickskeller (ahem, Bier Baron) remains as one of the better ones. Well, it was great back in the day...
The baseball nuts in the crowd are going to find this fascinating. Griffith Stadium off of Florida Ave. NW was where the old Washington Senators used to play baseball, and they were decent in the 1920s,...
We posted a great old photo of the old State Department Building earlier. Here's another, similar angle photo of the building, but much clearer. Click on it for some amazing details. Does anyone know why there...
This is the oldest known photo of the U.S. Department of State. The photo is from 1857 and shows the old State Department building, before it was located in Foggy Bottom, and even before it was...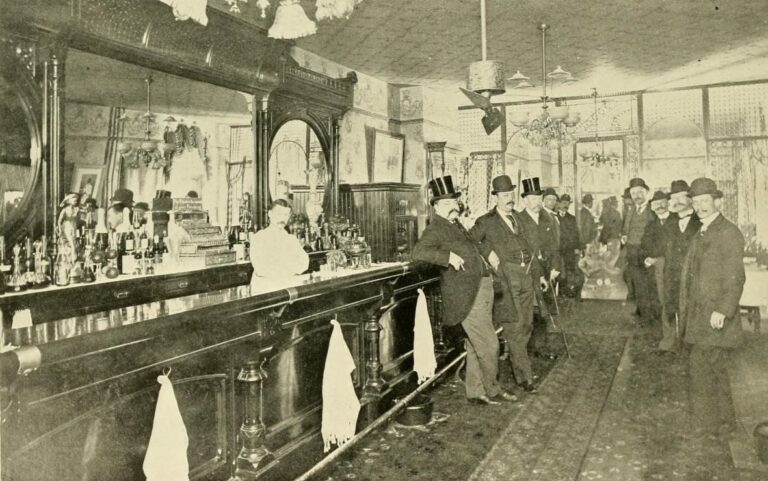 Let's do a little lost history again and dig into the old saloon history of our city. We found a great photo of an old saloon called Warwick's, formerly located at 13th and Penn. Take a...
Now here is an interesting article that we dug up in the old archives. We found an article in The Baltimore Sun, from January 28th, 1839, discussing the possibility of retroceding Georgetown to Maryland. Most of you...