Cool old historical maps of Washington, D.C.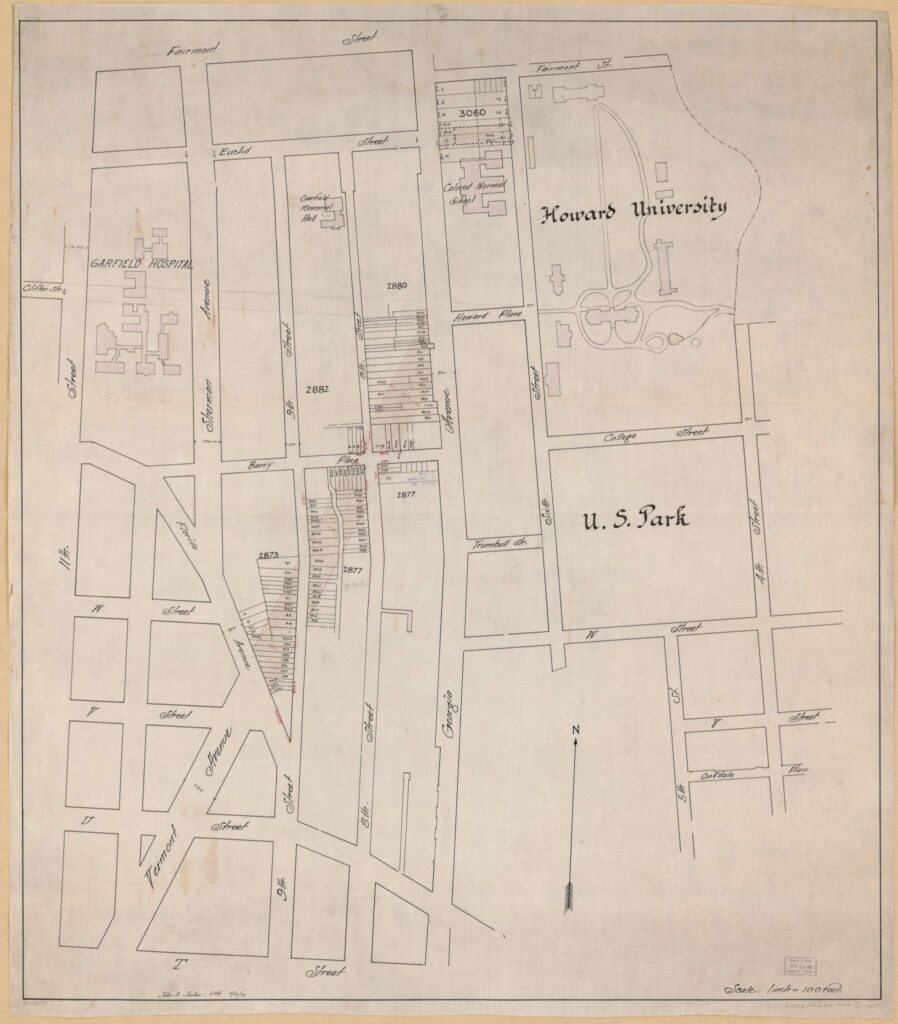 Check this out. Here's a map of something that didn't happen. Howard University proposed extending Vermont Ave. from Florida Ave. to Georgia Ave. back in 1919. Source: Library of Congress Here's that same intersection today on...
This is a cool old map of D.C. showing where you could and could not park in 1922. Click on it to zoom in on the details. Source: Library of Congress
What … did I spell this incorrectly? Nope, but you should checkout this post about the history of the neighborhood's name. This map shows the area back in 1903 and it's fascinating to see up close....
Okay, it's been a really long time since we posted anything. Life gets busy when you have Ghost Toddler and a new Ghost Baby. But, a few extra hours after an evening when they both went...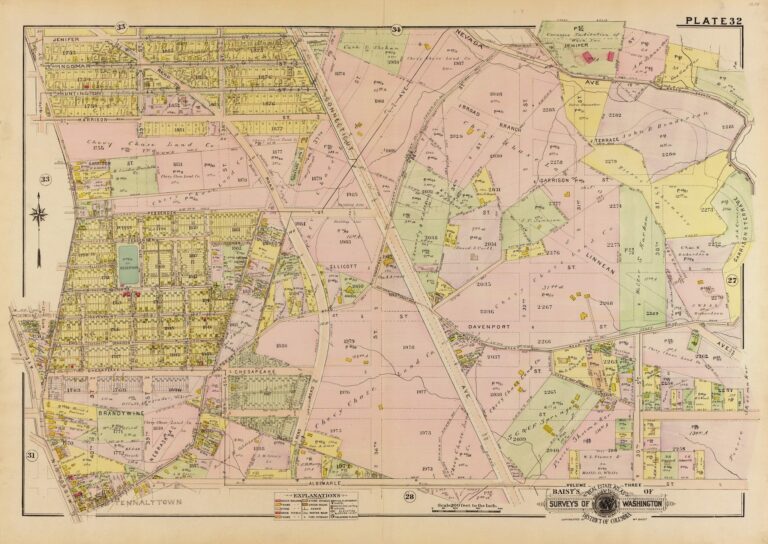 It's been a long time since we posted anything online. Sorry about that, but having two little kids makes it extremely difficult to keep adding fresh content to the website. Either way, check out this great...
We posted a cool old property map of Columbia Heights the other day. Today, we're showing you something that we dug up showing an alternate view of what Meridian Hill could have looked like, starting back...
This property map of Columbia Heights from 1869 shows John Sherman's subdivision with the old street names (learn about the street names here). Make sure you click on it for more details because it's very interesting....
This 1885 map shows what would become the northern part of Columbia Heights. At the time, it was still referred to as part of Mt. Pleasant. The arrow at left points to north. Also, some street names...
This great photo of Washington was taken from the air in 1922. Click on it for a larger version. Source: Library of Congress
These are probably not maps you initially would find interesting, but click on them for greater details. They're fascinating. Source: Library of Congress Source: Library of Congress