Wait, Hamilton Circle? Do you know where that is? Probably not, because it was never completed and was relegated to being a "ghost" circle within a neighborhood which no longer carries the name Fairview Heights.
The neighborhood surrounding the circle was once dubbed Fairview Heights, which no longer seems to appear on any contemporary maps.
Fairview Heights was the original name of the subdivision and below is a great map of the proposed neighborhood from somewhere in the late 1890s.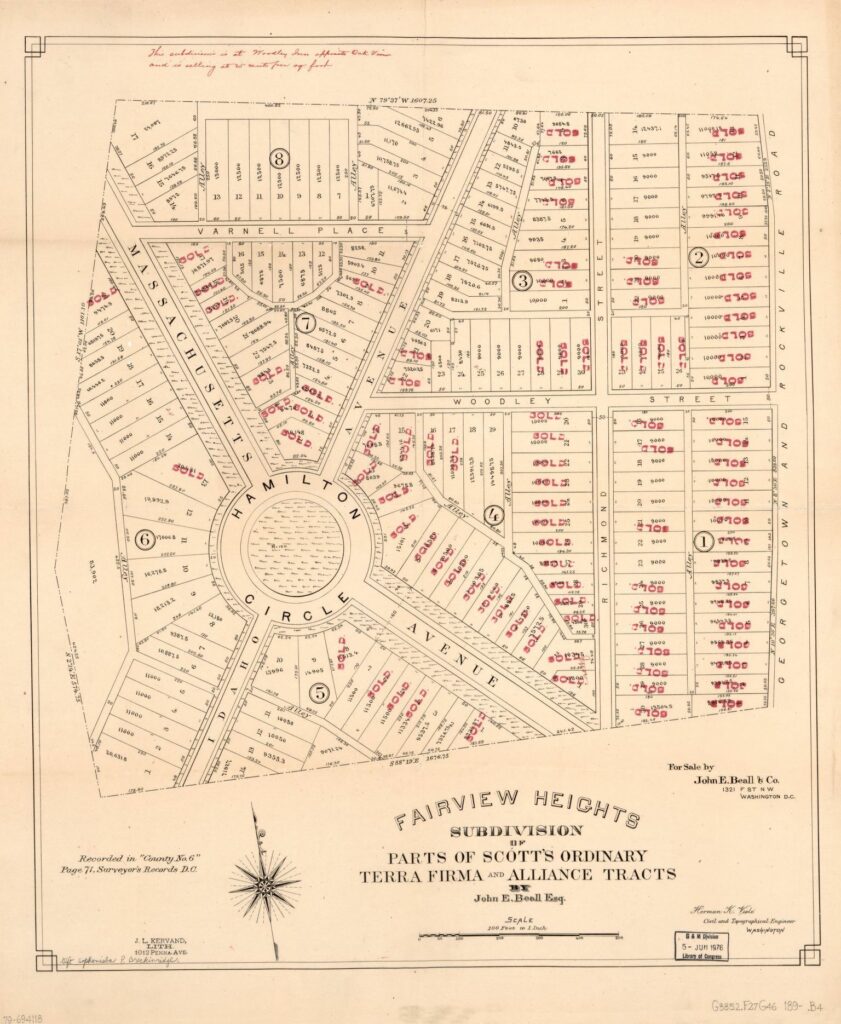 Here's the full map from 1903 showing the proposed Hamilton Circle at Massachusetts and Idaho. Today, it's a six-way intersection of the two state streets and 39th St. NW.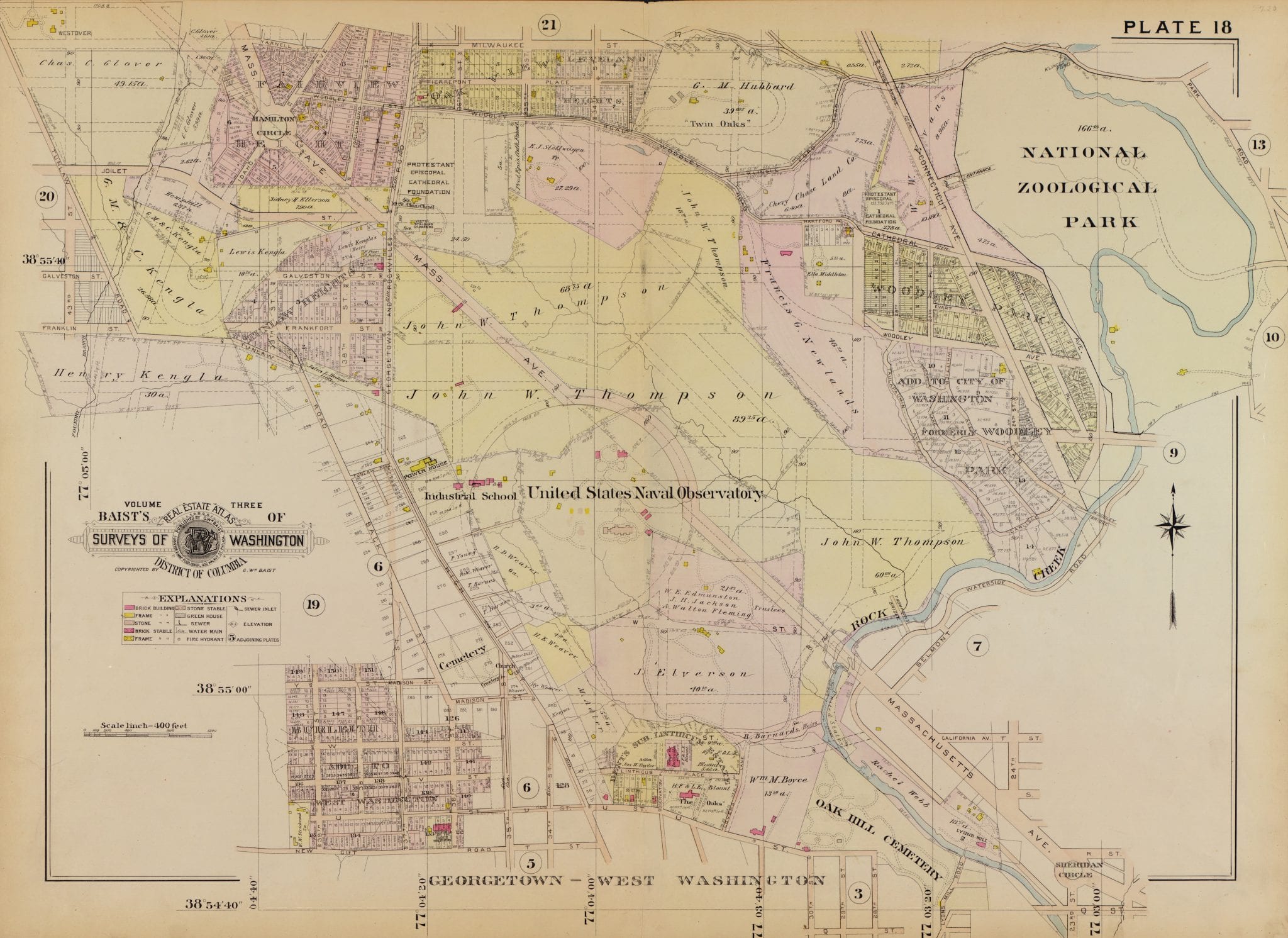 It's not the only ghost circle in D.C. today. We wrote about another interesting circle that would have been at 16th and U St. NW, called Hancock Circle.
Below is what the intersection looks like today.