Dulles Airport was the first airport in the world built for jet aircraft. It was heavily protested by Baltimore's mayor, Thomas D'Alessandro (Nancy Pelosi's dad) It opened in 1962 to much fanfare and was a modern marvel designed by Eero Saarinen.
Here's a cool old photo of passengers boarding a flight at Dulles Airport, probably some time in the early 1960s. If you've lived in the area for a long time, you'll remember those old gangways, when the mobile lounges would take you directly to the airplane.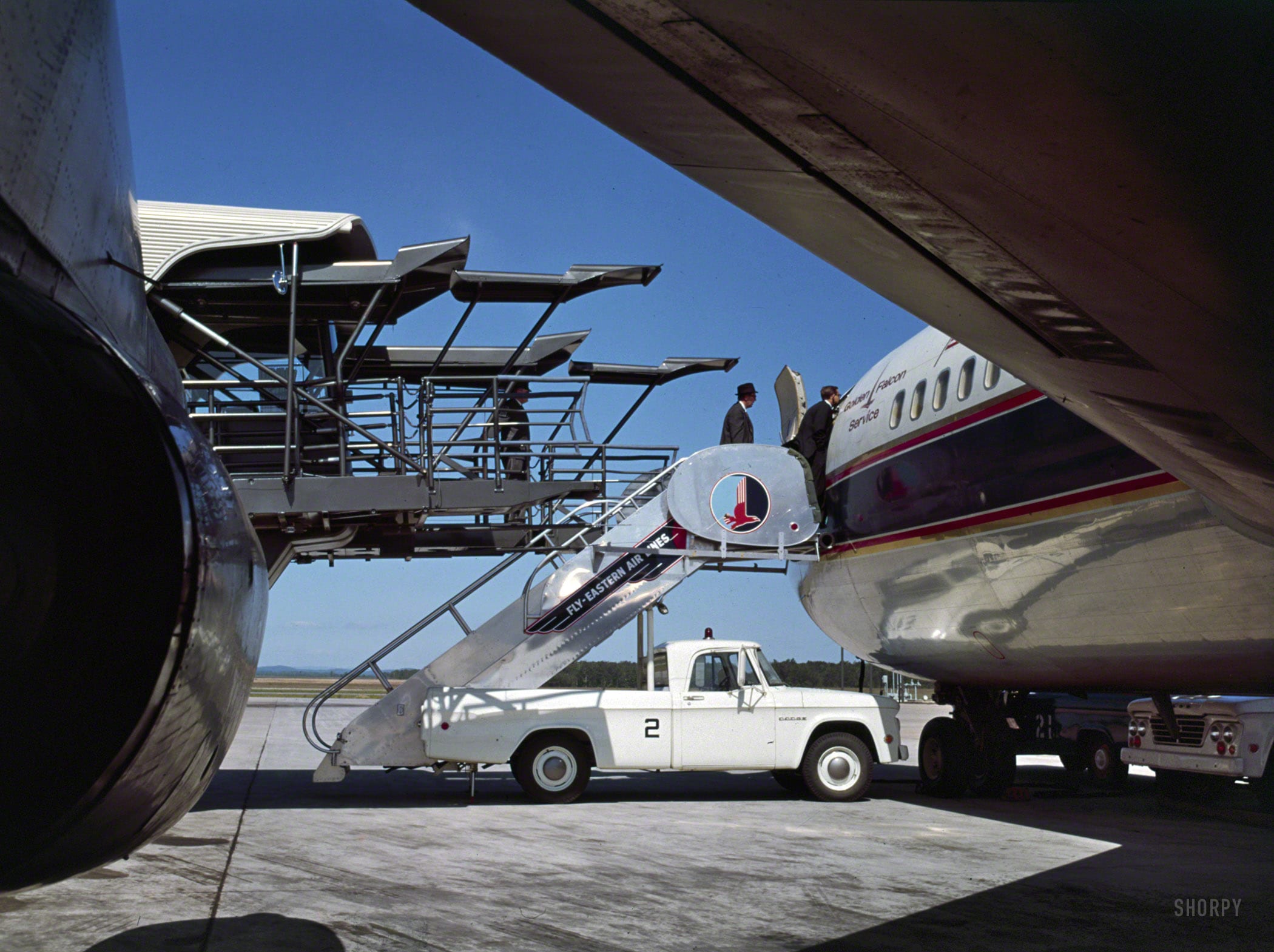 The photo above shows passengers boarding Eastern Airlines' Douglas DC-8 "Golden Falcon Service".
Don't forget to check out this post on Dulles Airport and this one with a great old promotional video from the 1960s.