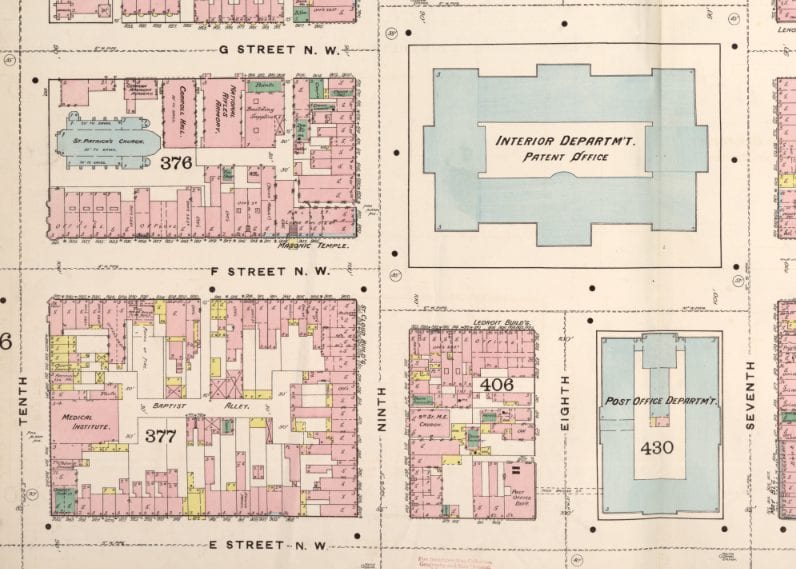 This is a cool article that we found in The Washington Post, printed on October 14th, 1882. It mentions the key components of running a successful boarding house in Washington.
To make a success of a boarding house, several things are requisite, the most important of which is to have a thorough knowledge of the business and be able to conduct it in a manner that will meet with general indorsement and result in financial success. The Waverly, No. 508 Ninth street northwest, has for years been in the hands of Mrs. Ragan and there are many evidences existing of its success in every respect. The landlady has passed an experience of some twelve years in the business and there is little in connection with the running of it that has not come under her observation. Cleanliness, ventilation, good rooms and a fine table are the inducements offered to those seeking board, and as the Waverly is generally full, it is pretty safe to say that it is a favorite house. It has been closed since last June, and in the meantime the scrubbers, painters, frescoers and cleaners have been to work and when the building passed from their hands it presented the freshness and cleanliness of a new one. it will be reopened next Monday and then the boarders who for years have lived there will flock back to their old quarters. their action alone is all the recommendation the house needs for excellence.
Below is a closer look at where 508 9th St. was.