Check out this cool photo that we dug up on Flickr. It was taken in 1942, and the Jefferson Memorial is not quite ready for dedication. It would open on April 13th, 1943.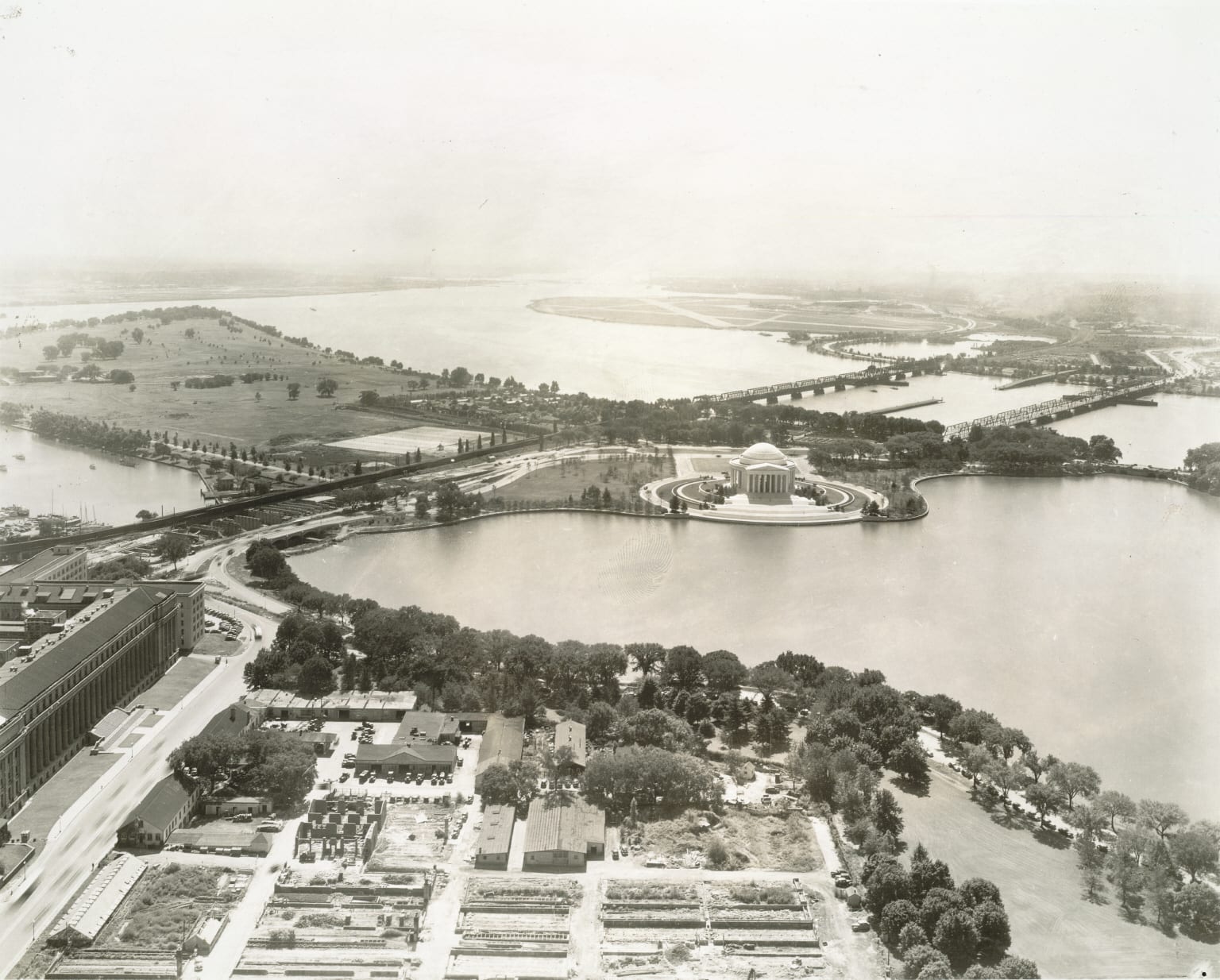 And here's a cool eastern view from the Washington Monument, looking down the National Mall toward the Capitol Building. Look how young the trees are.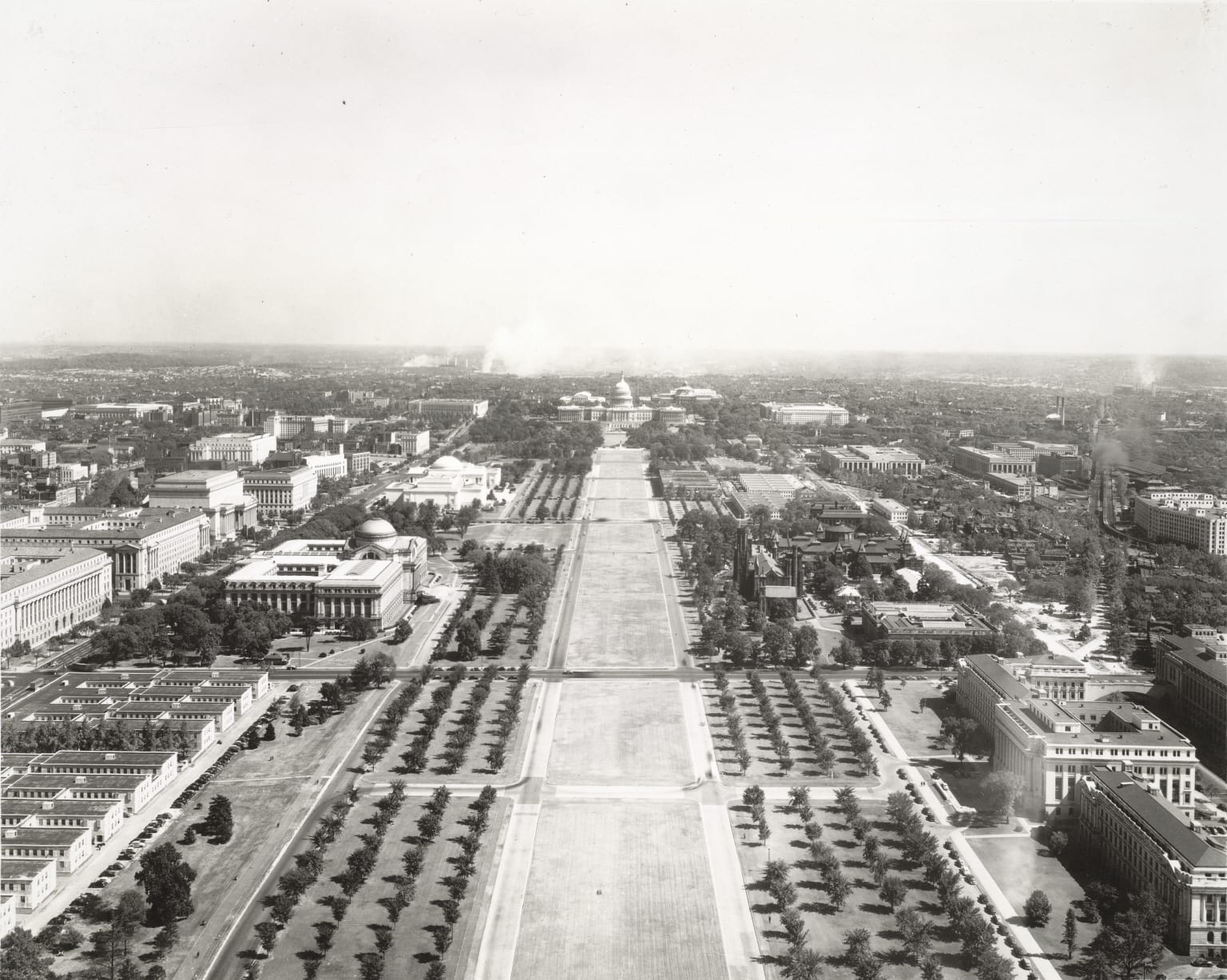 And finally, here's the western view toward the Lincoln Memorial.
Source: Cornell University Library