Here's a fascinating article from the Washington Times, printed on April 22nd, 1916. For those of you unfamiliar with The Birth of a Nation, it's a crazy racist film which was banned in a number of American cities, sparked large protests, and was partially credited with the resurgence of the Ku Klux Klan in the 1910s and 1920s.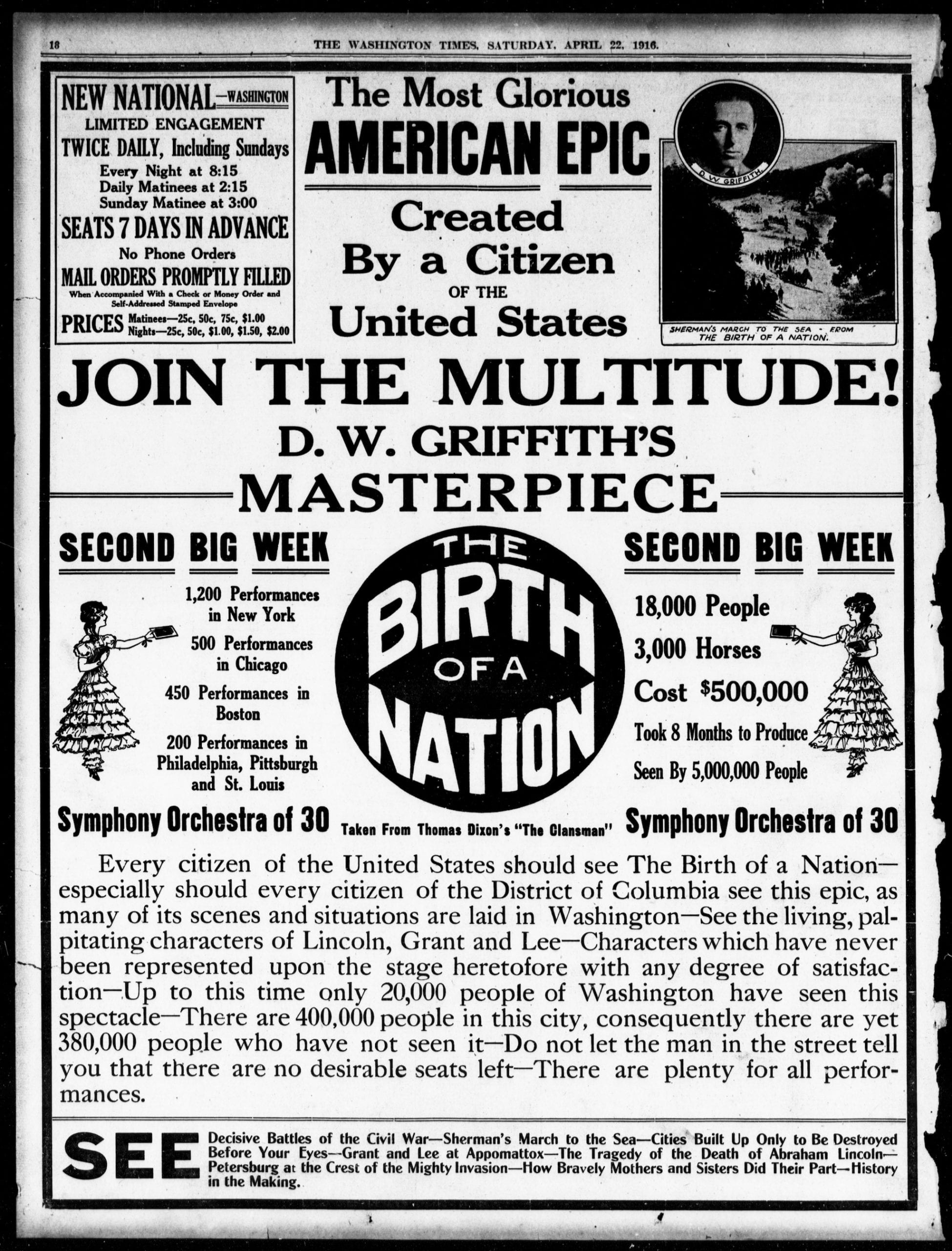 Source: Library of Congress
For some interesting White House trivia … this was the first movie screened in the Executive Mansion, while Woodrow Wilson was in office.