The Harris & Ewing Collection glass negative captures a moment in Washington D.C. circa 1937, showcasing the exterior of the Happy News Cafe. This cafe had previously been described in a 1933 news article as "the new dietitian restaurant for the unemployed" and was located at 1727 Seventh Street N.W.
The photograph provides a glimpse into the history of the city and the efforts made to support the unemployed during the Great Depression. The Happy News Cafe served the community with "vital foods at bargain prices" which included a ladies dining room a motto of "you can't go hungry, we serve you."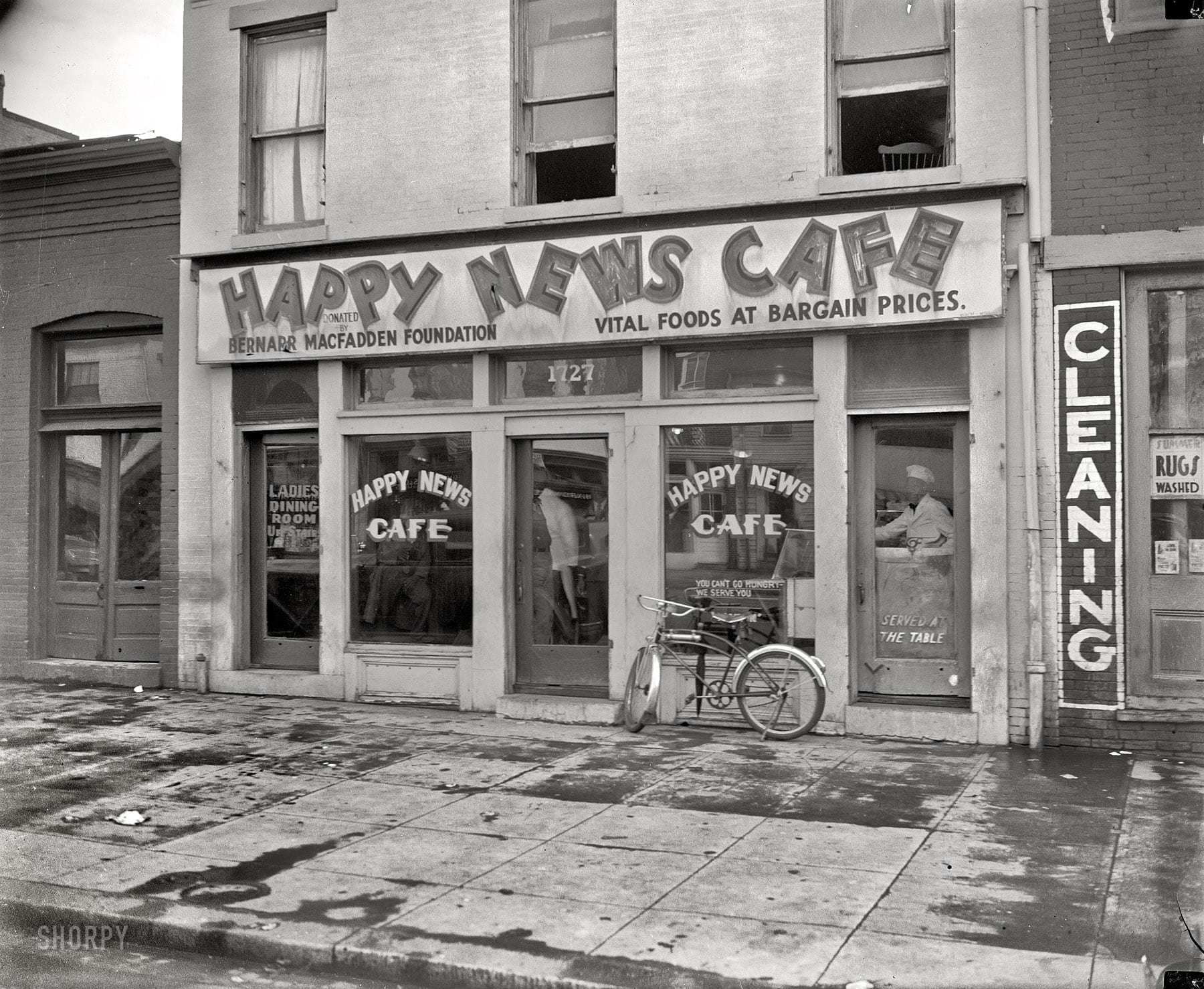 … and the best part, is that the building is still there, albeit, slightly altered.