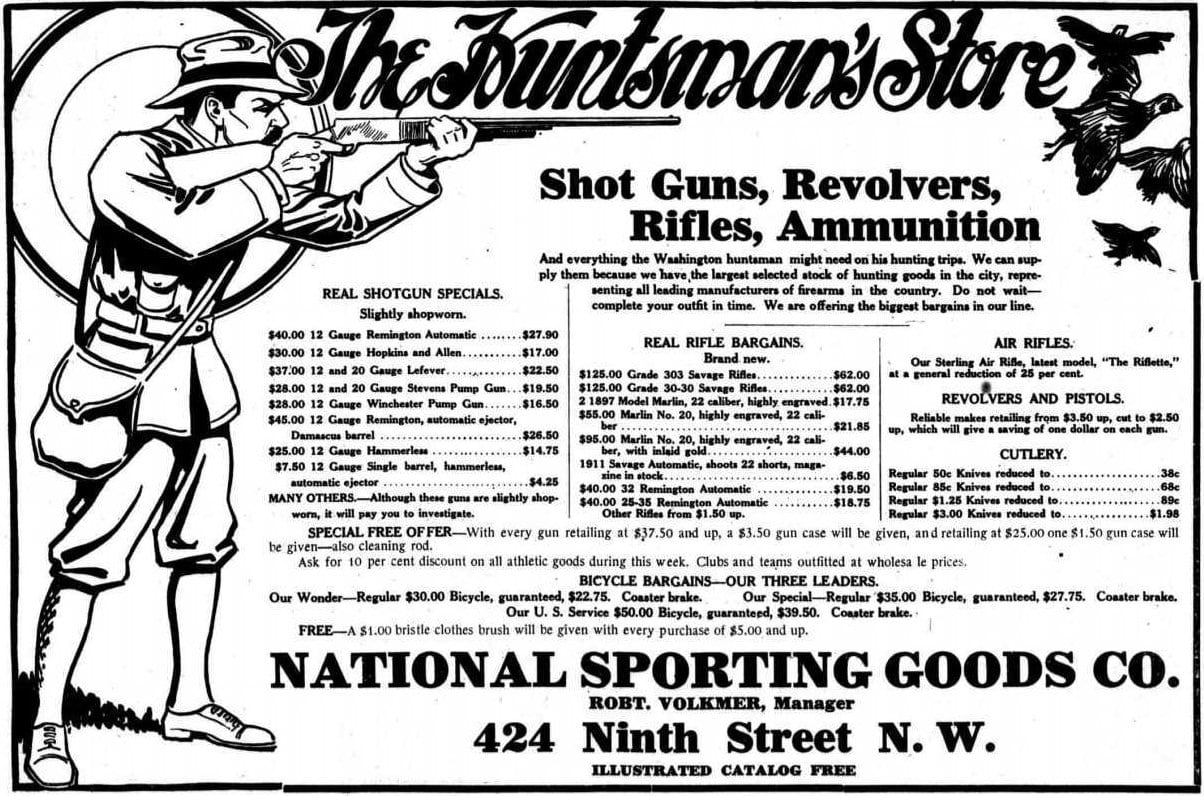 Some time ago, way back in the day, purchasing a firearm was much easier.
About 96 years before the District of Columbia v. Heller ruling dramatically altered the gun-owning landscape in our city, you could walk down to National Sporting Goods Co. at 424 9th St. NW and pick up a 12 gauge Remington automatic (i.e., a serious shotgun) for the bargain price of $27.90 (what a deal!). Not only that, but if you purchased a gun retailing for $37.50 or more, you'd walk away with a free, high-quality gun bag.
Oh, you could also score a revolver for $2.50.
Related articles