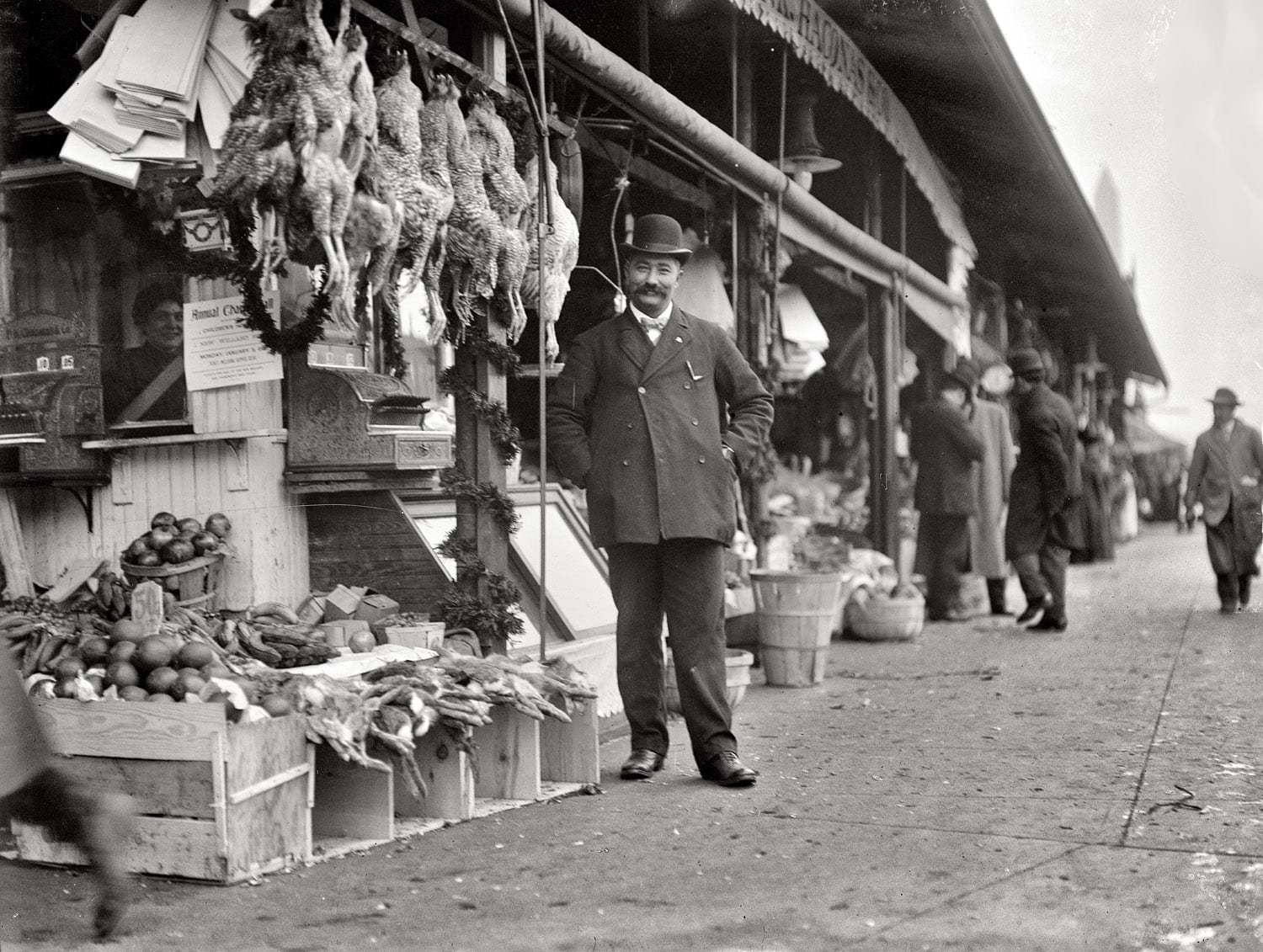 Here's a photo of George Chaconas in front of his market, located at 924 Louisiana Ave. NW. If you look near the top right of the photo, you'll see what appears to be the tip of the Washington Monument.
George was 33 years old at the time of this photograph and originally from Greece. In the 1920 U.S. Census, at the age of 38, he lived at 809 H St. NE with his wife Marie, 22 (cradle robber), brother Nick, 48, and nephew Pete, 16, all originally from Greece as well.
Several other Chaconas' lived on the same block, including James, his wife Athina, Harry, Demitria, Louise, Mary, and No Name (according to the U.S. Census). No Name was a baby listed as three months old. A number of other Greek families lived on the same block as well, so it was a little mini-Greek town.

Here's an article from the Washington Post on July 2nd, 1922 about the market.
The oldest established Greek-American firm in the Capital and probably the most prominent and successful one is the P.K. Chaconas & Company (Inc.), at Ninth and Louisiana avenue northwest.

Its officers, P.K. Chaconas, president; P.C. Nicolopoulos, vice president; Chas. Chaconas, secretary and treasurer. E.G. Nicolopoulos and P.G. Xedes, founded the business seventeen years ago, dealing in fruits, vegetables and groceries. As the commission district grew, so did the company. Their slogan reads: "Honesty in all business dealings," and it is safe to say that is quite correct.

The charter member of the firm, P.K. Chaconas, first started the business at 1440 P street northwest, near Riggs market, more than a quarter of a century back. The latter is accredited for having originated in Washington the store on wheels, more familiarly known as the huckster wagon.

The aforementioned members of Chaconas & Company are active in all Greek-American affairs in business and society.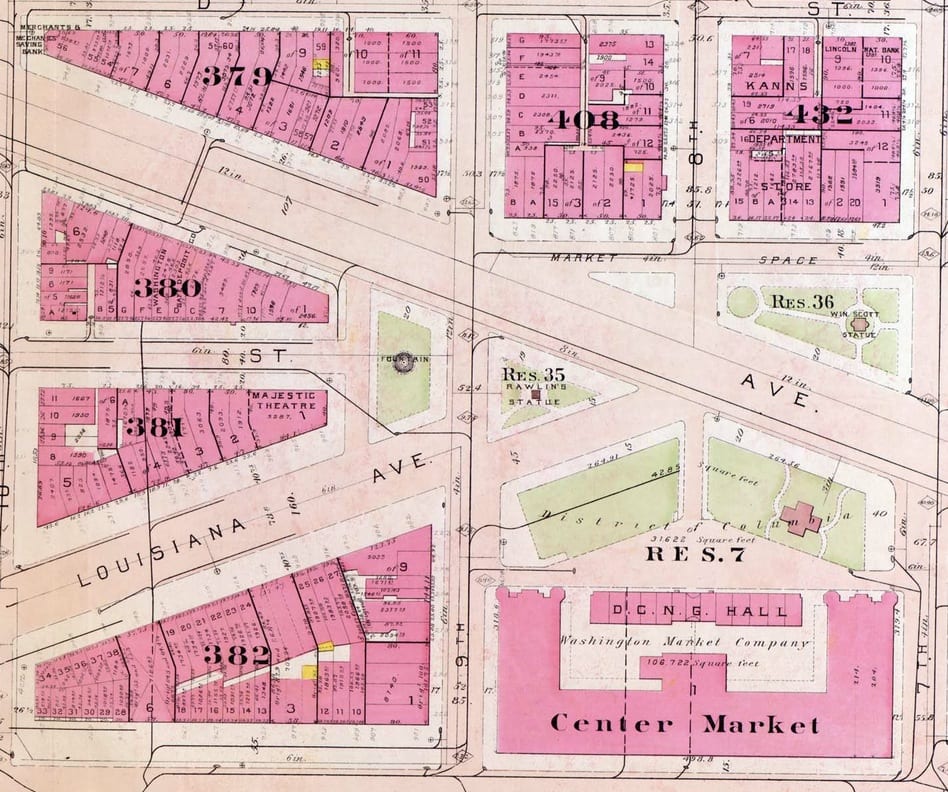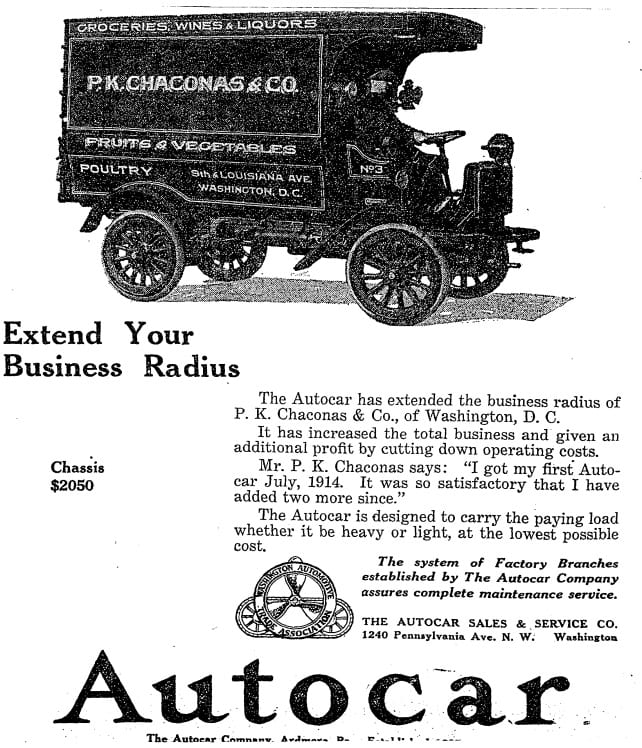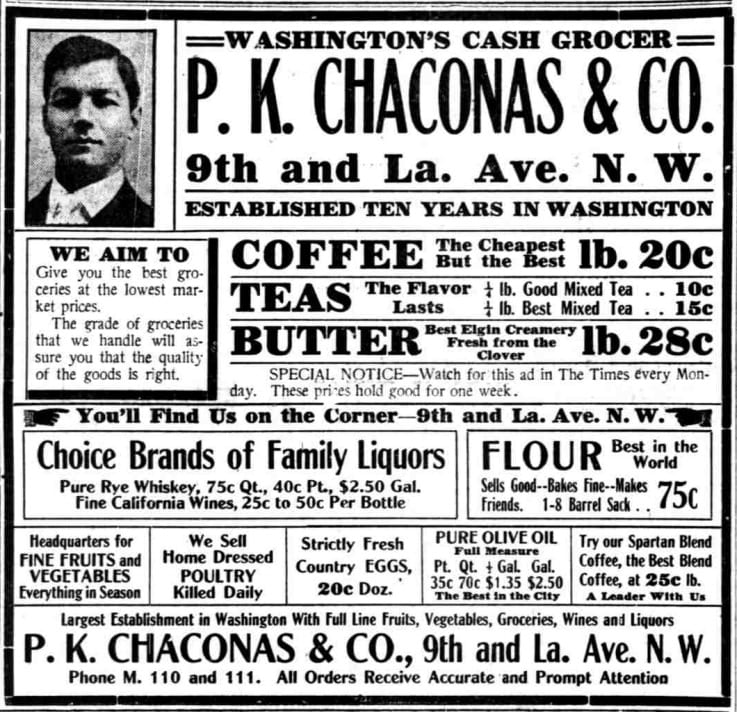 Thanks again to Shorpy for this one.
Related articles