For the next "This Day in History" post, I came across this list of White House visitors for January 24th, 1912. A long list of prominent individuals visited President Taft that day, from the Italian Ambassador, to the Secretary of War and many Members of Congress.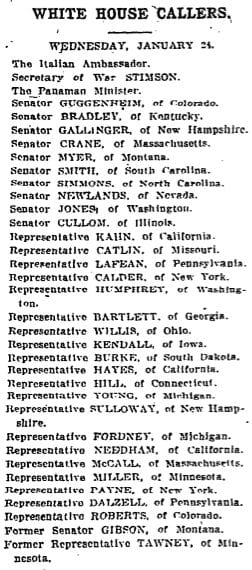 This is the early 20th century version of open government and transparency and it's really interesting to see this printed in the newspaper.
Here's a photo of Henry Stimson, Taft's Secretary of War.
Related articles