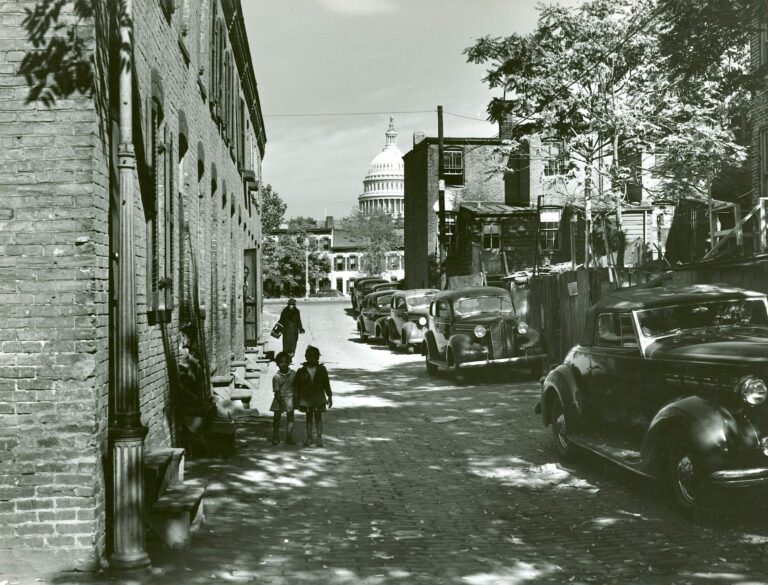 This old photograph shows Southwest D.C. as it looked in the late 1930s and early 1940s. Source: New York Public Library I can't really even orient myself to where this is today as the place has...
Here is an old photo from May of 1913, showing Woodrow Wilson in a car, driving around Southwest D.C. Source: Dig DC
This is a cool old photo from the 1940s showing the 600 block of G St, which doesn't appear to be there any more, torn down as part of the tragic urban revival of Southwest. And...
The photo wasn't labeled, but I'm guessing this is from the between the 1900s and 1910s? This is from our buddy John DeFerrari over at Streets of Washington. Source: Streets of Washington Pinterest
This is an advertisement from The Washington Post, printed on Wednesday, October 23rd, 1963 — exactly 50 years ago today. It's so sad that developers destroyed basically all of southwest to "modernize it" with these brutalist, Soviet-looking...
Here's a crazy story from the 1920s. We dug this up in the Washington Post, printed on March 4th, 1920. Failure to properly judge the wind yesterday cost one man his life when two parachute demonstrators...