The Library of Congress has a large collection of graphic arts created over the course of two centuries. They depict famous locations and subjects. There are a large number dedicated to capturing the assassination and aftermath...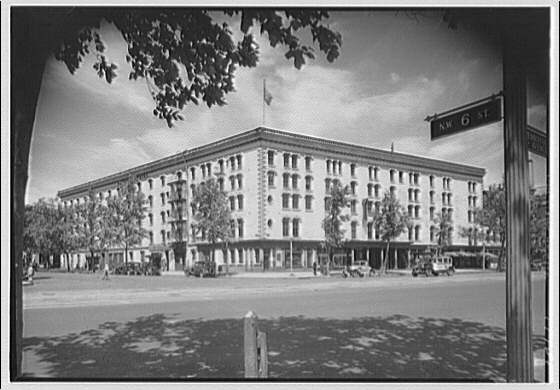 In keeping with the hotel theme this week, we wanted to share a little bit about the National Hotel, formerly situated at 6th and Pennsylvania Ave., across from where the Indian Queen was. The location is...
Before he committed his heinous act at Ford's Theatre, John Wilkes Booth actually performed on stage. On Monday, November 2nd, 1863, he made his acting debut at Ford's Theatre. Below is an advertisement that we found...
Abraham Lincoln was sworn in for his second term as president and delivered his second inaugural address on March 4, 1865. There are a couple interesting things we picked out of this photo. First, when you...
This is incredible. It's the actual broadside advertising the play being held at Ford's Theatre on Friday, April 14th, 1865. This was the play Lincoln and his wife chose to attend. Click the image for great...
The city and the nation was about to celebrate Lincoln's 98th birthday when the Washington Times published a feature on how visitors seemed to have completely forgotten the fallen president. A generation had passed since Abe...