Before he committed his heinous act at Ford's Theatre, John Wilkes Booth actually performed on stage. On Monday, November 2nd, 1863, he made his acting debut at Ford's Theatre. Below is an advertisement that we found in the Daily National Republican, printed on October 31st.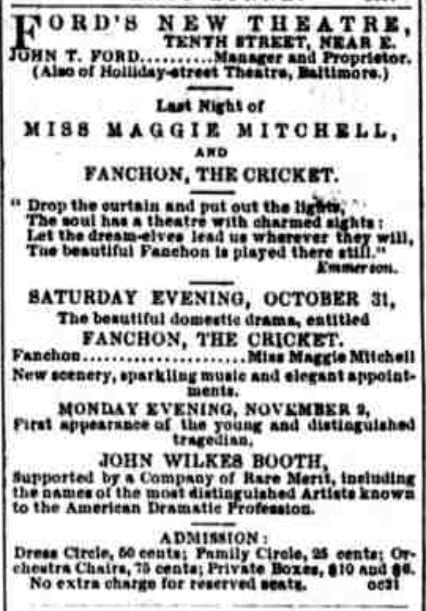 Source: Library of Congress
His days acting at Ford's Theatre surely provided him with the knowledge of the building needed to make his escape.
Also, don't forget to check out what our sister site in Baltimore dug up on Booth's debut in that city.