Who doesn't love a good game of baseball? Here's a great shot of a game being played on the Georgetown University grounds in 1900. Source: Georgetown University Library
Here's a cool shot of the graduating class of 1924, taken from above. Source: Georgetown University Library And here's President Coolidge presenting an honorary degree to Governor Flynn of Rhode Island. Source: Georgetown University Library
Here is a photo of the new Copley Hall in 1931. Source: Georgetown University Library
Where can I get a sweet outfit like this? These polished gentlemen are not prisoners … they're members of the Georgetown University track team in 1901. Source: Georgetown University Library
I love this. Add some color, put it on Instagram or Facebook, and this happens today. Things never change. Source: Georgetown University Library
This is awesome. Thanks to Georgetown University for this one. Source: Georgetown University Library
Back in the 1870s, you could take a steamship from Georgetown all the way to Philadelphia, or even up to Boston. Below is an advertisement for Clyde's New Express Line (not related to Clyde's the restaurant...
That might be a headline that tricks you (if you're not a frequent GoDC reader), but this was a juicy article we came across in the Washington Post from August 16th, 1903, almost 110 years ago....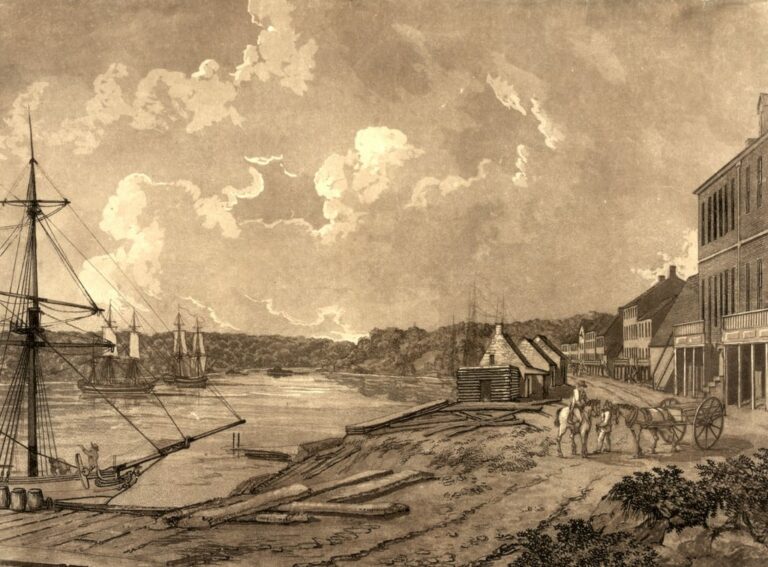 That claim might come as  a shock to you, but the city's most famous and wealthy resident of the 19th century, William Corcoran was asked his opinion about Georgetown's prospects had the city of Washington not...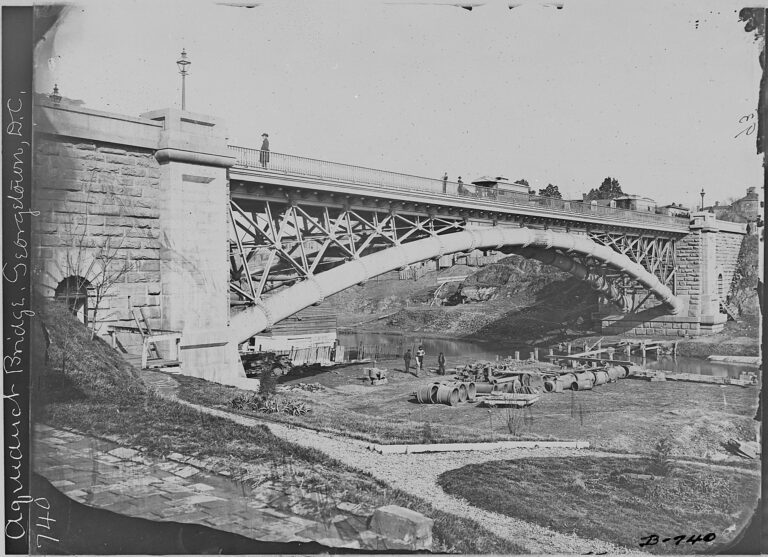 UPDATE: GoDCer Jerry has correctly pointed out that this is not the Aqueduct Bridge. The National Archives has mislabeled this and it's actually the Pennsylvania Ave. bridge over Rock Creek. You can see it here. I...