What was Washington, D.C. like in the 1950s? Take a look at our great posts with stories, people, photos, and history about the District from the fifties.
This amazing old photo shows F St. NW, looking east from 13th St. in 1955. Pretty cool. Source: Flickr user rockcreek Here's a similar view today on Google Street View, which is not nearly as cook....
Check out this great set of photos GoDCer Bill sent in (a while ago, sorry I'm just now posting them). The wild part is that tours passed by the front of the White House back in...
These are so cool. We found them on Twitter by one of our favorite tweeters, @MLBcathedrals. These photos are from 1956 during the Major League Baseball All-Star Game.
This is some awesome footage of the old streetcar system here in D.C. from the 1950s. What's really great is seeing some recognizable spots in the city, like the Dupont Underground, East Capitol St., and of...
This film footage from 1957 is excellent. Make sure you watch the whole thing and check out the familiar sites.
Here is a great series of photos we found at the Library of Congress showing Dulles Airport during construction. And finally, here's a post-construction photo from the parking lot, looking at the new terminal. Source: Library...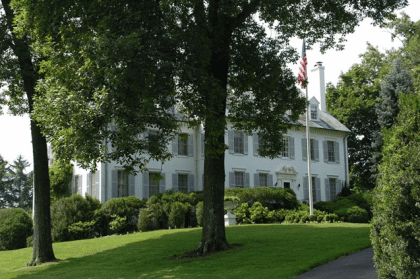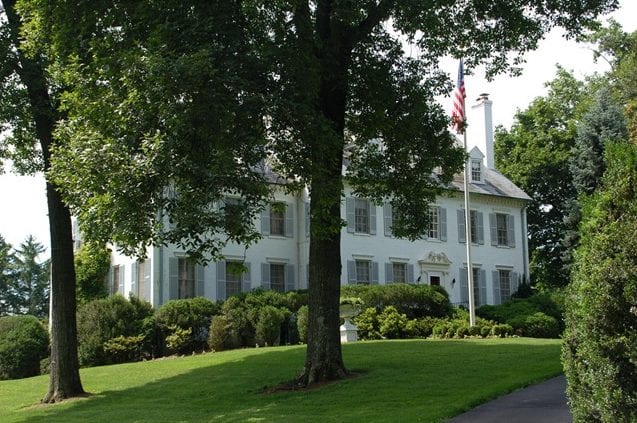 Sometimes we forget that famous people are also regular people with problems other than running a country. JFK was a young senator from Massachusetts when he lived off of Chain Bridge Road in McLean. He and...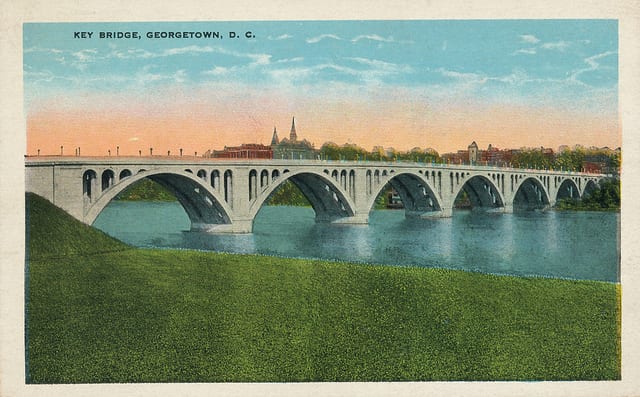 You probably don't believe that headline, but it indeed happened back in 1956. On August 29th, The Washington Post reported that a woman from Fairfax gave birth to a healthy baby while en route to the hospital....
Thanks to GoDCer Mike for sending in this family photo from 1955. Below is the note he send: Dear Ghosts of DC This photo surfaced in our family a few years ago.  It was taken in 1955...
We came across this gem of a photo from the 1950s here. Check out 1810 Shepherd St. back then. And this is what it looks like today on Google Street View. Looks like the same paint...