We came across this photo of White House police officer Roland Ford in the Library of Congress archives.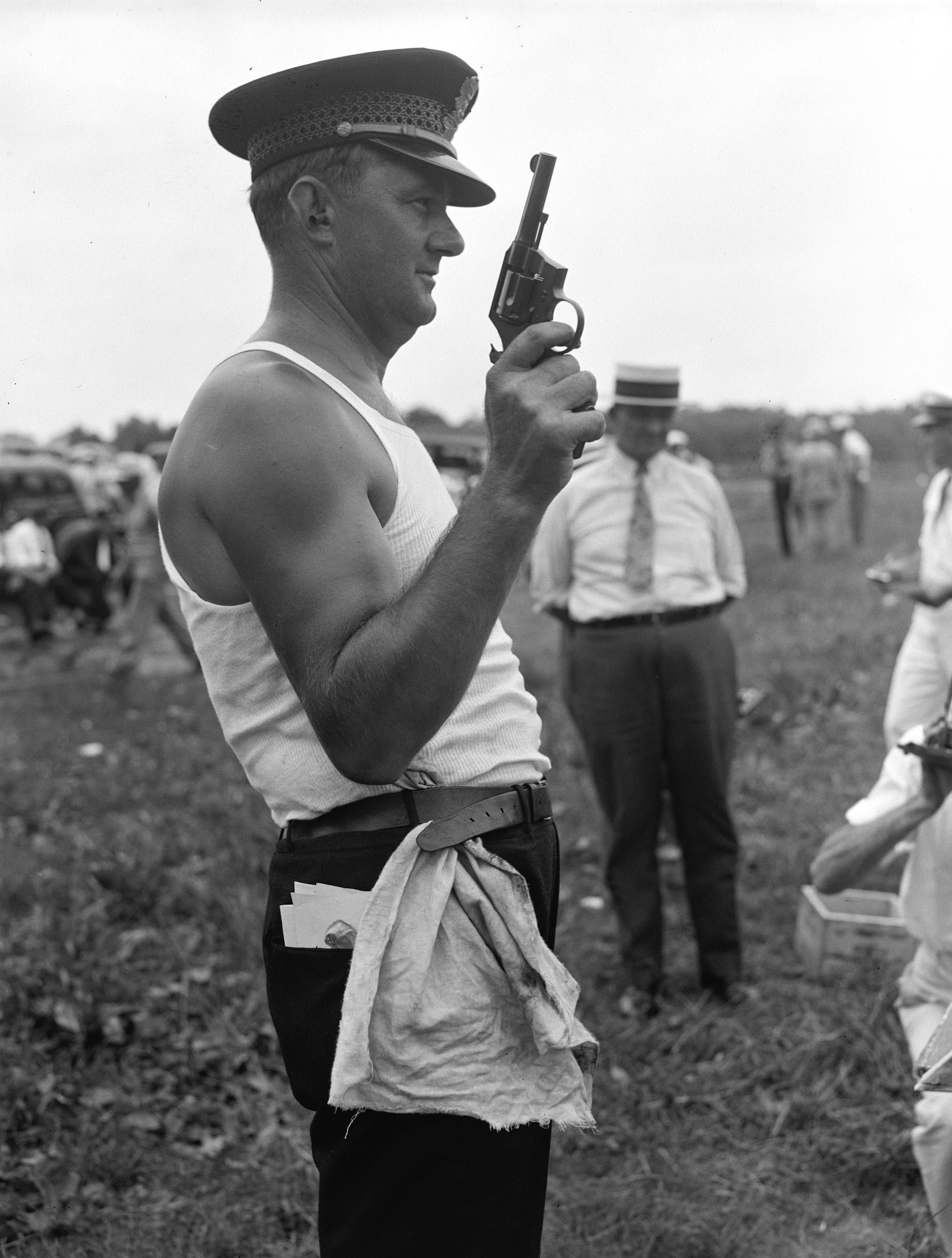 Source: Library of Congress
We did a little digging to see what we could find on Roland. According to the U.S. Census record of 1940, he lived with his wife Maude and son little Roland at 1710 1st St. NE, in Eckington (Zillow).

We went digging a little more and came across a death notice in The Washington Post from March 10th, 1941.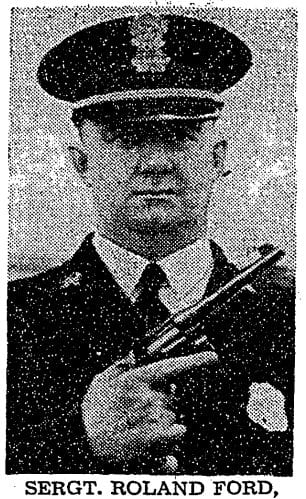 Sergt. Roland G. Ford, the crack shot of the White House Police and "one of the best officers who ever served there," died of heart trouble in Mount Alto Hospital at 5 p. m. yesterday.
Capt. Herbert L. Marcey, of the White House Police, was with him when he died. It was Capt. Marcey who described Sergt. Ford as "one of the best," and recalled how several times the President had personally commended the sergeant.
…
Last year, Capt. Marcey recalled, the President sent a congratulatory message to the sergeant and his pistol team, following a competition. Sergt. Ford held more than 200 medals and trophies. "And he was devoted to the President [sic]," the captain said.
Sergt. Ford was born November 10, 1896, in Independence County, Ark., the son of William P. Ford and Mrs. Tabitha E. (Ball) Ford. His mother formerly was of Loudoun County, Va., and was said to be distantly related to George Washington.
Sergt. Ford volunteered for service in the World War at Batesville, Ark., later joined the Marine Corps and upon discharge was appointed to the Metropolitan Police. This was on April 11, 1921. He was transferred to the White House Police on January 5, 1925, and promoted to the rank of sergeant on September 1, 1939. His death culminated a two-month illness.