Here's a cool photo from Teddy Roosevelt's inauguration on March 4th, 1905. Chief Justice Melville Fuller is administering the oath of office to Teddy Roosvelt. Click on it for some amazing details.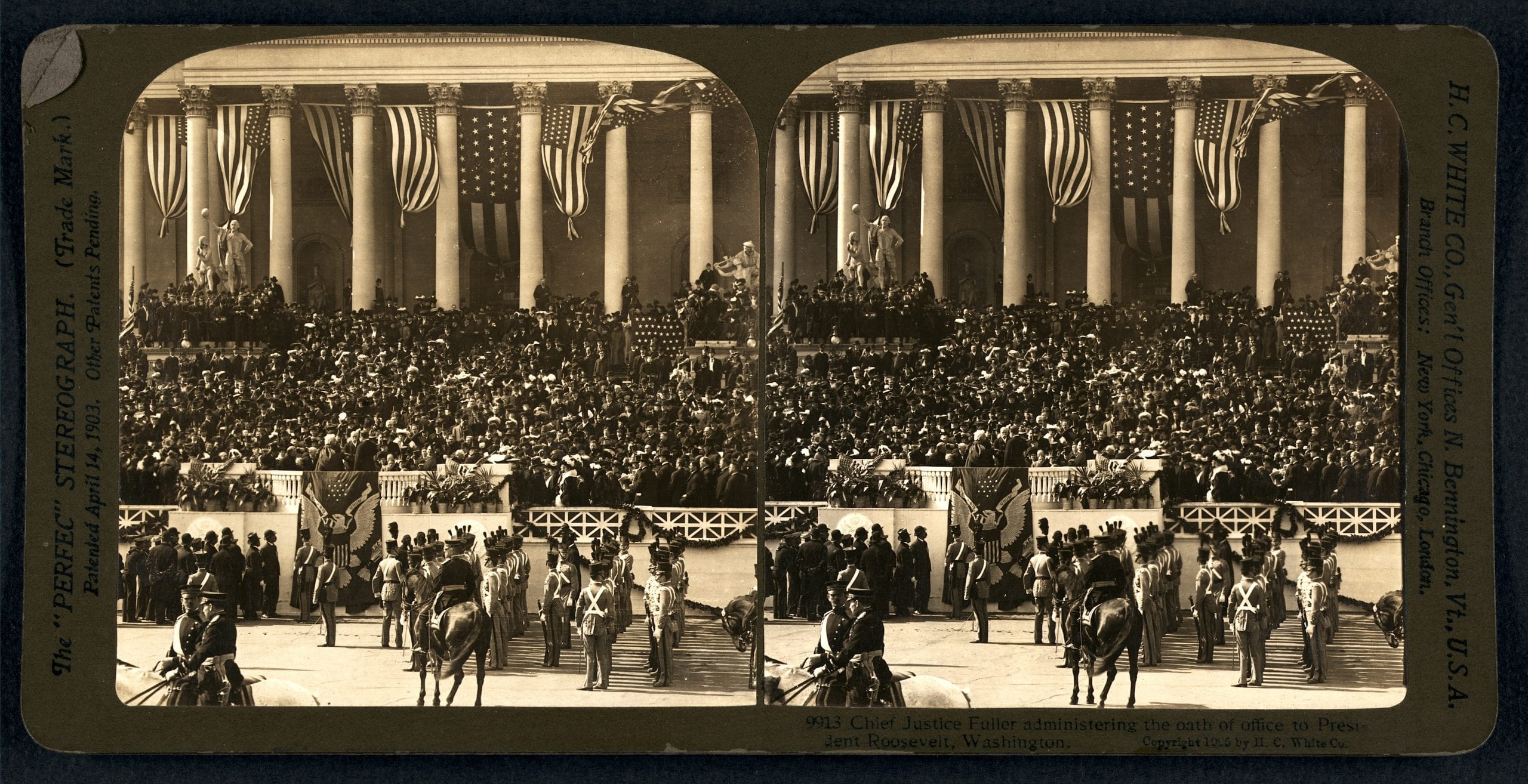 Source: Library of Congress

This is what it looks like close up. Make sure to click on the above picture to see greater details. It's pretty cool.