Congratulations Gio Gonzalez! You are the first 20-game winner for Washington baseball in 59 years, when Bob Porterfield accomplished the feat. Not only that, but you are only the second left-handed pitcher ever to do this in our history. The last guy to do it was Earl Whitehill, back during FDR's first term, 1933. On to the playoffs!
If you haven't noticed, we are skewing ever more towards baseball posts as we head into what will be this city's first appearance in postseason baseball since 1933. Bear with us, because we are exceedingly, if not obsessively, excited about the prospects of baseball deep into fall.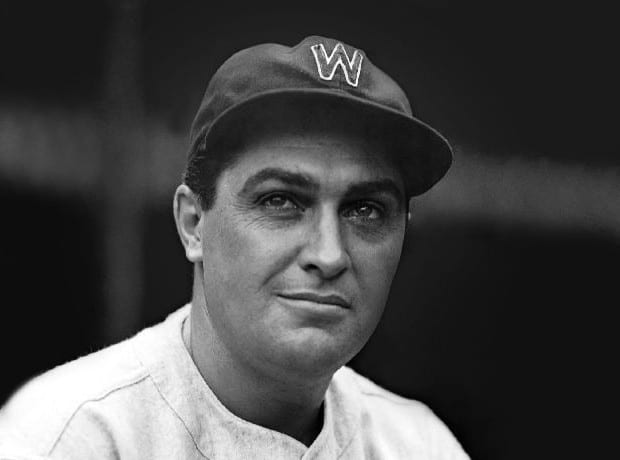 Our obsession with Washington baseball, Gio Gonzalez and untold history perfectly aligns with the subject of Earl Whitehill, the last southpaw 20-game winner in D.C.
Whitehill won 22 games in 1933, the year we went to the World Series, only to be trounced by the New York Giants. He's probably one of the better pitchers that you've never heard of, unless you are an über fan, winning 218 games over a 17-year career.
He took the field for the Tigers, Senators, Indians and Cubs, but his finest performance was a 22-8 record with a 3.33 ERA for the pennant-winning Washington Senators in 1933.
Not only was he an acclaimed pitcher in the Major Leagues, but he was also married to the California beauty, Violet Oliver (aka, the advertising poster model famed for being the Sun-Maid Raisin girl).
Here are a few interesting facts about Earl, courtesy of Wikipedia.
Got angry with manager/teammate Ty Cobb when the hall-of-famer came in from center field to advise him to throw curveballs; Whitehill wanted to throw fastballs
On April 23, 1933, knocked Lou Gehrig unconscious with a pitch during Gehrig's famed games played streak. Gehrig recovered and finished the game

.

Had highest (worst) earned run average of any 200-game winner with 4.36 (winning answer in 1987 SABR trivia semi-final).
Sadly, Earl was killed in an automobile accident in Omaha back in 1954, at the age of 55.
Good luck in the final weeks of the season Gio. See you in the playoffs! Earl will be watching.