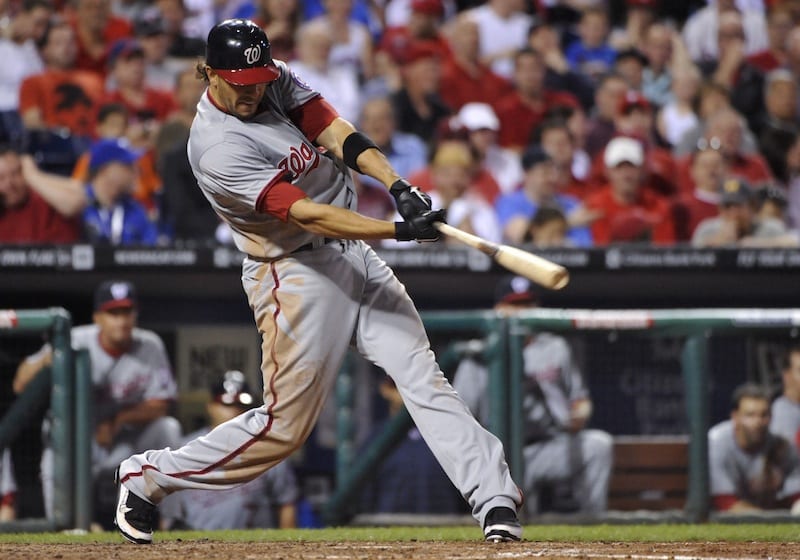 The final regular season game of the 2012 regular season was a little bittersweet. Sure, Teddy finally won a president's race (with some timely assistance from a faux Phillie Phanatic) and the Nationals chalked up the most wins of any team in Major League Baseball with a 5-1 victory over the loathsome Phillies. A crowd of more than 37,000 gave off enormous energy and smiles were everywhere.
Still, in the few moments when there was a short lull in the game, any historically-minded fan would have to reflect on just how extraordinary this whole experience has been for a city better known for cynicism-bred-of-politics, scandals and a long, long history of not just bad teams, but teams so bad their owners picked up the bats and balls and went to other cities.
And even if you are a relatively new to DC (and surveys tell us that 1,000 people move into the District every month now), you had to endure seasons when you could be excused for thinking "Whooaa, déjà vu?! Is every baseball team that comes to Washington doomed to lose?"
Or else you begin to wonder if the Nationals were MLB's Grand Central Station, a team every so-so or outright mediocre player passed through.
Sitting out in left field during that last game was a new experience, surrounded by an odd mixture of 30-something's who were there only because being at Nats Park is the cool thing to do, season ticketholders with the grim visage of spectators who have seen way too many losses and old guys in their 50s and 60s (including yours truly) who love the game and are prepared to argue the finer points of strategy in the comfort of knowing no one will ever ask them to manage anything.
And for just a moment it crossed one's mind that maybe, just maybe, the ghosts of all those losing teams were exorcised and would no longer haunt DC. And just then Michael "The Beast" Morse slammed one of his patented blasts that masquerade as homeruns and it was time to stand and clap something entirely novel – winning.