This is a drawing done by John T. McCutcheon for the 1919 visit of the Prince of Wales. The Library of Congress also had this great clip of him visiting Teddy Roosevelt's grave. Below is the...
Do you know why it's named Andrews Air Force Base? Who was Andrews? If you know, before reading this, you are an all-star GoDCer. The base's military history dates back to the Civil War, when Union...
This is absolutely horrifying. Some of you may not know this, but in 1928 (and a number of other times in the 1920s), the Ku Klux Klan was permitted to parade down Pennsylvania Ave. Hard to...
Ghosts of DC has a new favorite coffee joint at 1201 S St. NW. I went down this past Saturday with Mrs. Ghost and ran into Ms. EatMore DrinkMore (aka, Jenna). Maybe an "If Walls Could...
In the 1830s, the Baltimore Sun was a far more prominent paper, covering the daily happenings of life in Washington City. We came across an interesting piece from the Baltimore Sun correspondent in Washington. You may...
Some of you may know this, but for those that don't, it's probably surprising. Kermit and Miss Piggy's creator, Jim Henson, was raised here in the D.C. area. Henson's father was an employee at the Department...
We love getting stuff like this from readers. Here's the email we received last week from a GoDCer. Dear Ghosts of DC: I just uploaded a film to Youtube that I made in '91 that documents...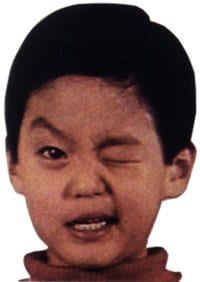 Some of your D.C. old-timers will remember this commercial. So Awesome. http://www.youtube.com/watch?v=cz2PLuuFEiw An interesting bit of trivia that you probably don't know. The dude that penned this jingle, Nils Lofgren, was also a member of Bruce...
Wow. Anybody remember this store or this commercial? Sweet psychedelic  lights in the stereo. http://www.youtube.com/watch?v=G20MhTlRPo0
In September 1955, President Eisenhower suffered a heart attack while visiting Denver. He was rushed to Fitzsimmons Army Hospital, where he would spend seven weeks recovering. While convalescing, he continued to carry out his executive duties...