This is a long-overdue, and greatly anticipated, guest post by Aaron, who wrote one of our most popular pieces yet on the (almost) red Metro trains. As crowds celebrate the 50th anniversary of the March on...
Here is another excellent photo of Pennsylvania Ave., also from the 1920s. We did a little Googling for this one too and came across it here.
Here's an interesting shot of traffic heading up Route 1 towards Maryland. To be honest, this traffic doesn't look bad at all.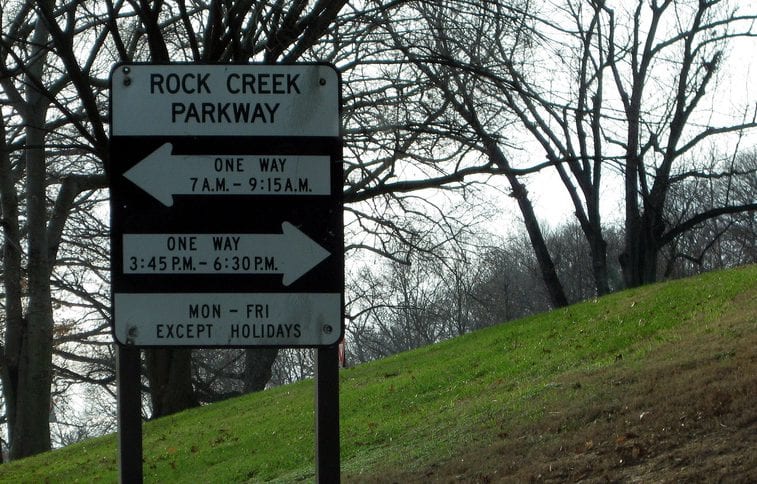 If you drive to work downtown and live somewhere up in Northwest D.C., you might be one of the thousands of people who drive down the Rock Creek and Potomac Parkway (the formal name), one of...
Think your commute home today will suck? Check this out … Constitution Avenue circa 1937. By the way, do you know why it's called Constitution Avenue? If not, read this post. Related articles Bus Strike Creates...