You have to see the details in this image. Click on it for more to see what a D.C. streetcar looked like well over 100 years ago. Source: Library of Congress
This is a map of the Washington streetcar system from 1912, definitely something that our friends at Greater Greater Washington will love. Make sure you click on this for a larger, detailed version. Source: Library of...
This is some awesome footage of the old streetcar system here in D.C. from the 1950s. What's really great is seeing some recognizable spots in the city, like the Dupont Underground, East Capitol St., and of...
With all the buzz about whether the H Street streetcar will happen or not, we thought it would be a great idea to share some images of what streetcar living was like back in the middle...
This is an old photo of Union Station around 1920, with two streetcars sitting in front. Source: Library of Congress
Here is a crazy story from Tennallytown that we found in The Washington Post, printed on November 8th, 1896. A serious accident happened at Tennallytown about 7 o'clock yesterday evening. Car No. 9, of the Georgetown and...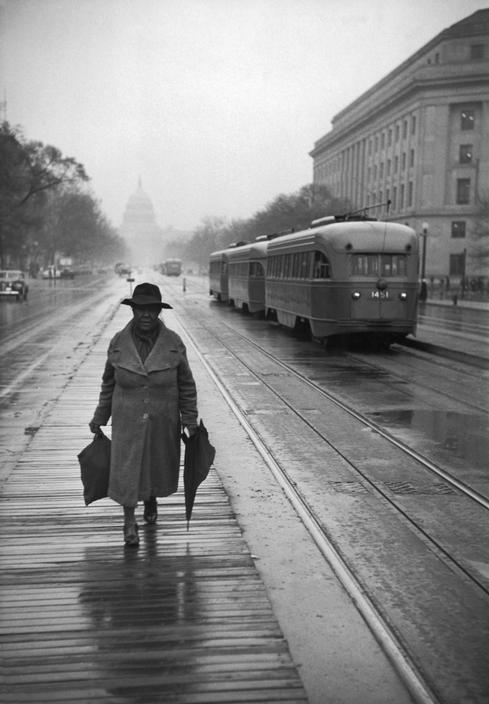 We love streetcars and old photos of the Capitol Building. Here's one from 1947. Source: Jalopy Journal
This one is awesome. Check out the old map of the Washington streetcars from 1880. Source: Library of Congress
Here's another great video of the old D.C. streetcar system.
This is some really cool old footage. It shows the 82 streetcar line running from Eckington, heading through northeast, up to Mount Rainier, Hyattsville, Riverdale Park, and College Park. http://www.youtube.com/watch?v=QpFCFILDOxs It's really long, but well worth...