Here is some really sad and devastating film footage that we dug up showing the city after the riots of 1968.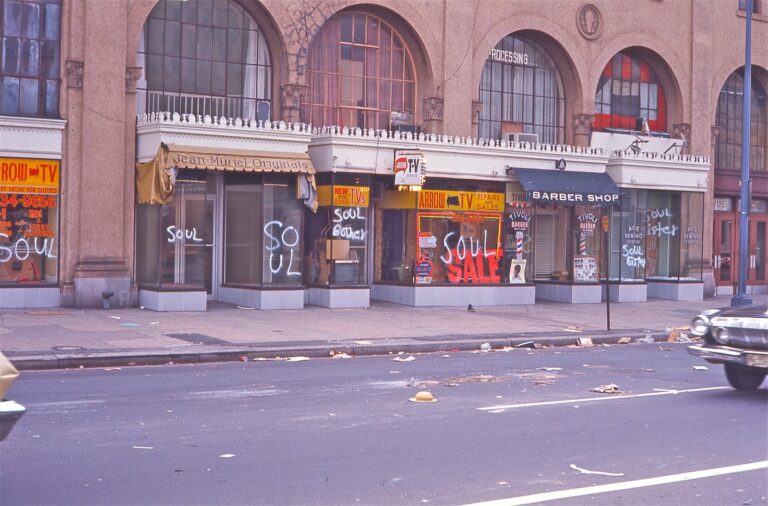 Here is a series of amazing photos that we came across on Flickr showing the 1968 riots in D.C. We've posted some stuff on the riots in the past, like this film clip, and these photos....
Here is an old film that we dug up at the National Archives. It's from 1968, showing the devastation of the riots following MLK's assassination.
No commentary needed on this one. A sad day for D.C.
Wow, this is an amazing photograph of H St. after the riots. See if you can make out where this is on H St. Source: Sam Smith
What a powerful photo. We dug this up here. Source: DC Almanac
I see 1806 as the address for the American Rescue Workers Thrift Store. Is this 14th St.? 7th St.? Can anyone identify the location of this image and whether the buildings are there today? UPDATE: Thanks...
I came across an interesting video from 1968 while checking out this YouTube channel. The quote that is the most powerful is when a teacher is reading something written by one of her fifth graders. His...
This is a clip from President Johnson's speech before signing the bill into law. This was only a week after the assassination of Martin Luther King, Jr. in Memphis. We all know that the roots of...
The '68 riots were a tragic and defining moment in our city's history. Here's a great then and now shot of 9th and U St. I think you'll recognize the building in the middle, currently occupied...