This is a shot of some ladies playing baseball on the Mall. Yes, baseball … not softball. The photo is dated October 10th, 1919. Source: Library of Congress
Here's a cool shot of the National Mall, as viewed from the Washington Monument in 1936. Source: Cornell University
This is a long-overdue, and greatly anticipated, guest post by Aaron, who wrote one of our most popular pieces yet on the (almost) red Metro trains. As crowds celebrate the 50th anniversary of the March on...
The description on this image from Flickr says it's a proposed plan for public buildings on the Mall near the Capitol. Source: Flickr user medicalmuseum
Look how different things were well over a hundred years ago. We dug this photo up on Flickr thanks to the DC Public Library. Source: DC Public Library
These are the "temporary" buildings on the Mall, erected in 1918 along Constitution Avenue (though still known as B St. then). The view is looking west from the Washington Monument in 1942, so it provides and...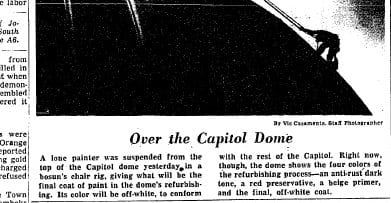 Yesterday Tom shared a somewhat jarring photo of the Capitol dome — colored red.  It wasn't something we had seen before, dating roughly to the late 1950s.  Unfortunately, we just didn't have much information. After a...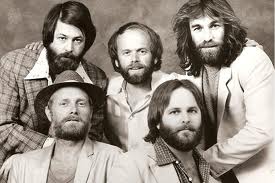 Who doesn't like the Beach Boys? This was a pretty big concert on the National Mall for the first July 4th celebration in the 80s. Did any of you attend this show? Related articles The Beach...
This is a guest post by Aaron. Art fans will focus Thursday night on the outer walls of the Hirshhorn Museum. Eleven video projectors will paint the Smithsonian's modern and contemporary ring with 360 degrees of a...