Here's a terrific photo from the famous "I Have a Dream" speech. MLK is waving to the crowd from the Lincoln Memorial. Don't forget to check out this amazing one from the same day.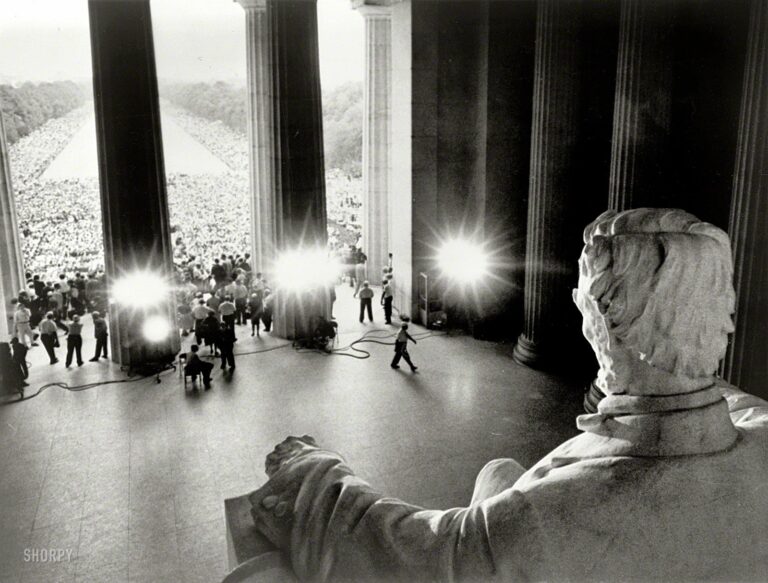 What an incredible photograph. This is a shot over Lincoln's left shoulder, down onto the massive crowd watching the "I Have a Dream" speech in 1963. Source: Shorpy
This is a long-overdue, and greatly anticipated, guest post by Aaron, who wrote one of our most popular pieces yet on the (almost) red Metro trains. As crowds celebrate the 50th anniversary of the March on...
Exactly one year ago today, one of the most spectacular buildings in Washington was badly damaged by the earthquake that shook our city. So much so, that the repairs are going to cost millions of dollars...
This is a clip from President Johnson's speech before signing the bill into law. This was only a week after the assassination of Martin Luther King, Jr. in Memphis. We all know that the roots of...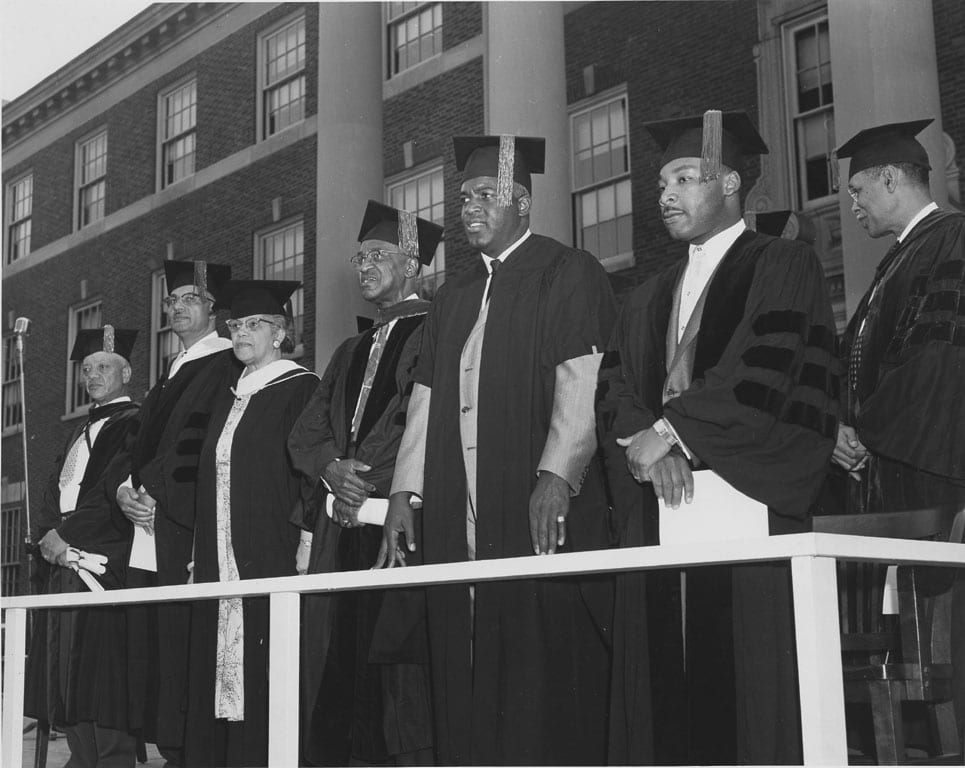 I think you'll agree that this is some serious history, frozen in time. Both former baseball star Jackie Robinson and civil rights leader Martin Luther King, Jr. were among a group of prominent individuals receiving honorary...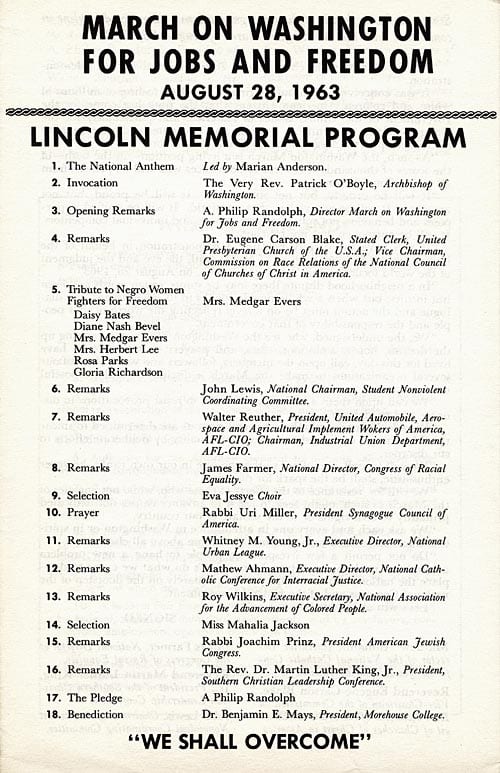 I started poking through the National Archives database the other day and came across the official program from the August 28th, 1963 March on Washington. This would have been a good one to share on Martin Luther...