These great old photos we found shows the Fourth of July in our city way back in 1919. Source: Library of Congress
This is a great old photograph of the crowd at the base of the Washington Monument, celebrating the Fourth of July. Source: Library of Congress
We dug up this great photo on the Library of Congress' site. This shows a group of people in Rock Creek Park on July 4th, 1914, celebrating Independence Day. There were grand festivities across the city,...
Interesting costumes. Even more interesting facial expressions.
By 1854 the Washington Monument was about a third complete when the Washington National Monument Society ran out of funds and had to halt construction. John Carroll Brent called upon Americans to support the effort with...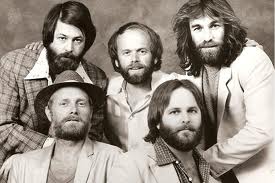 Who doesn't like the Beach Boys? This was a pretty big concert on the National Mall for the first July 4th celebration in the 80s. Did any of you attend this show? Related articles The Beach...