By 1854 the Washington Monument was about a third complete when the Washington National Monument Society ran out of funds and had to halt construction. John Carroll Brent called upon Americans to support the effort with a donation of funds and appealed to their patriotism with the upcoming Fourth of July celebrations.
The leaflet below was distributed in an attempt to solicit enough money to complete the project.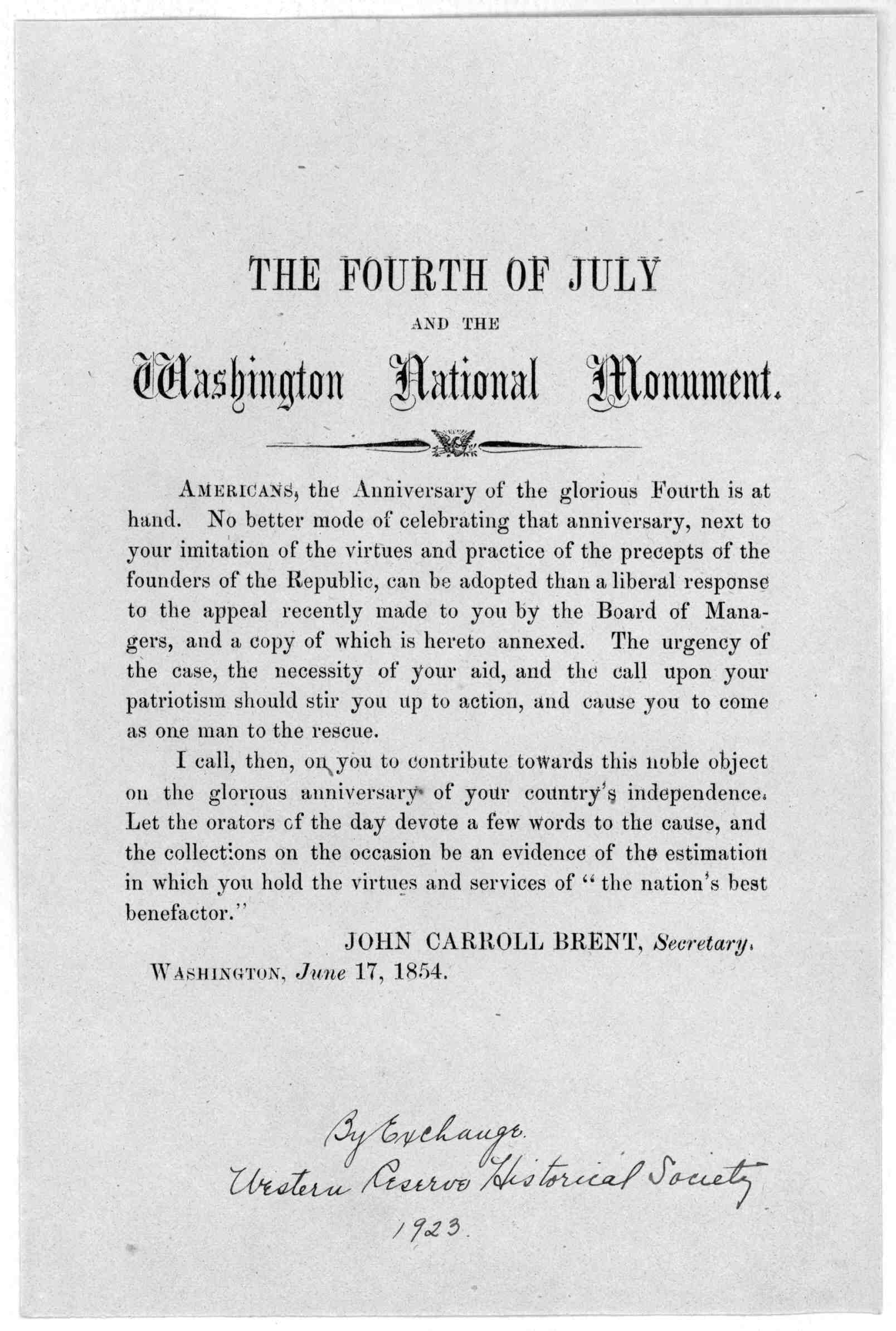 They were unsuccessful in their attempt to raise enough money to finish the monument. It would be twenty-five more years until the U.S. Government would take over and fund the remaining two-thirds of the monument. For a quarter of a century, the monument looked like the photo below, a stub of the planned monument.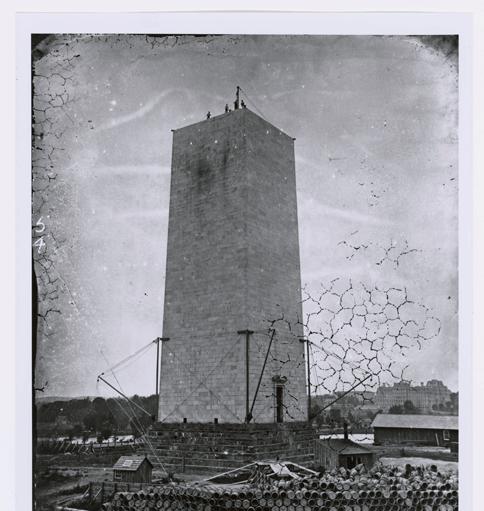 When you look at the monument today, you'll see that the color of the bottom third is slightly different from the top. When they started construction again, they had to use stone from a different quarry and couldn't quite match the color.