We dug up this great photo on the Library of Congress' site. This shows a group of people in Rock Creek Park on July 4th, 1914, celebrating Independence Day. There were grand festivities across the city, including a community picnic in Rock Creek Park and an afternoon concert at the National Zoo by the U.S. Marine Band.  Around noon, there was to be held a concert near Peirce Mill with a national fun salute and "patriotic exercises." I suspect some of these activities are depicted in the above photo.
Here's another from the same day. This is one of the four ladies in the above photo, but from a different angle.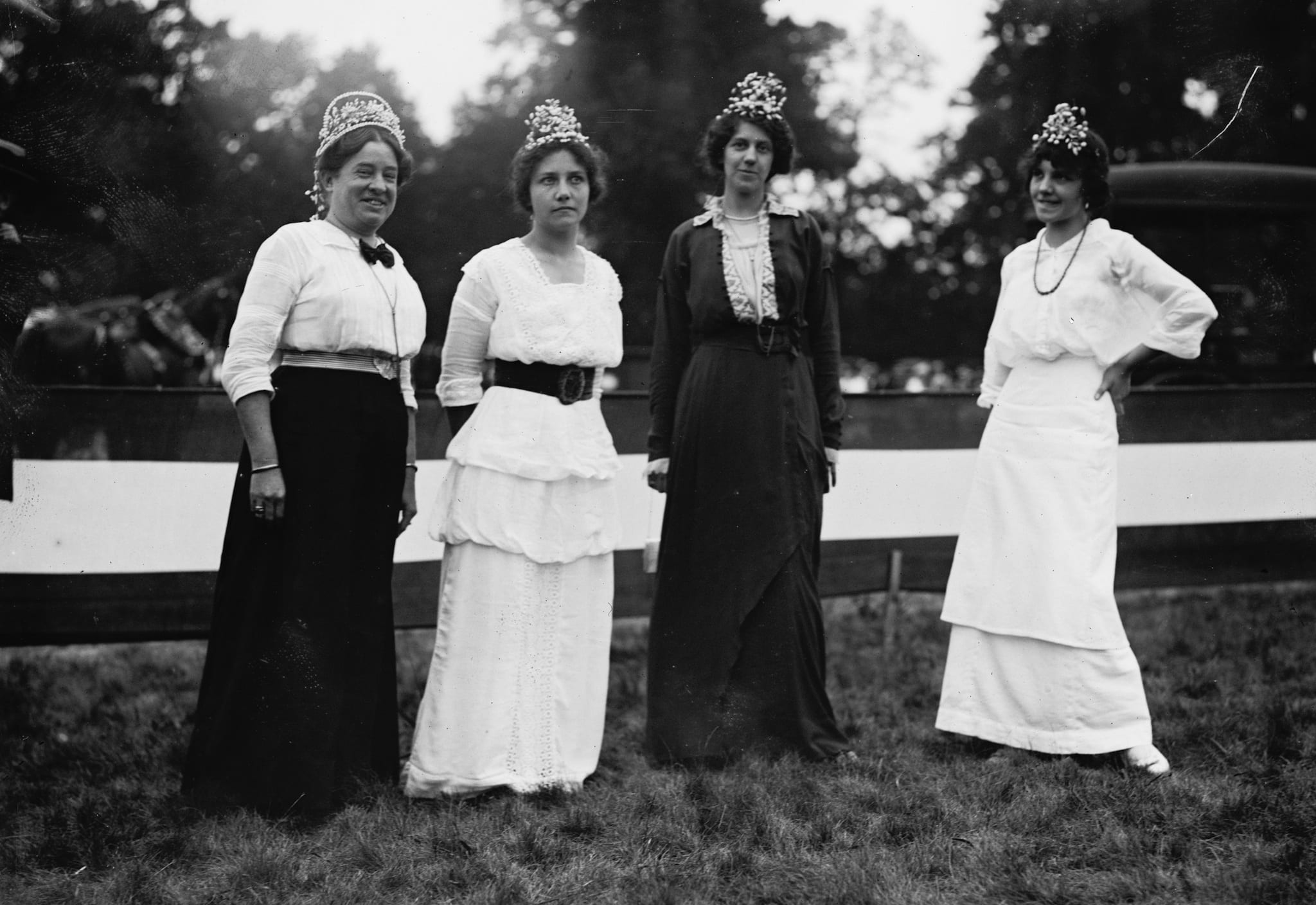 Below is the Independence Day program we found in the Washington Post.