This is a great old photo of the Heurich Brewery, taken in 1910. The brewery stood on the current site of the Kennedy Center. Source: Library of Congress
Who doesn't love beer. It's Friday! This is an advertisement from the Washington Herald on Saturday, February 7th, 1914.

Here is a great ad (with an exceeding amount of information) from the Sunday Herald, circa 1891. And if you haven't been yet, make sure to check out the Heurich House Museum, the coolest place you...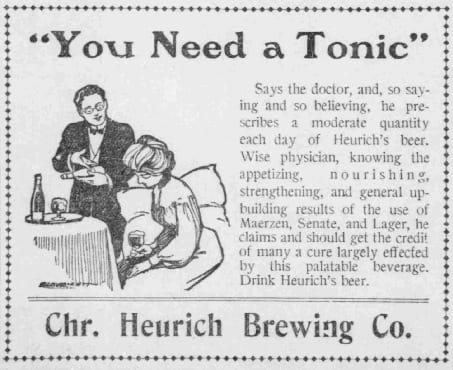 Who wouldn't want a doctor to prescribe them beer? What an excellent doctor, promoting the "appetizing, nourishing, strengthening, and general upbuilding results" of delicious beer. Related articles Budweiser: Palatable, Healthful, Nutritious. Instrinsically Good. (ghostsofdc.org) A Suicide and...