The National Archives building is an iconic landmark in Washington, D.C. that serves as a repository for important government documents and historical records. But before it took shape in the 1930s, the site was a bustling neighborhood that included homes, businesses, and a school.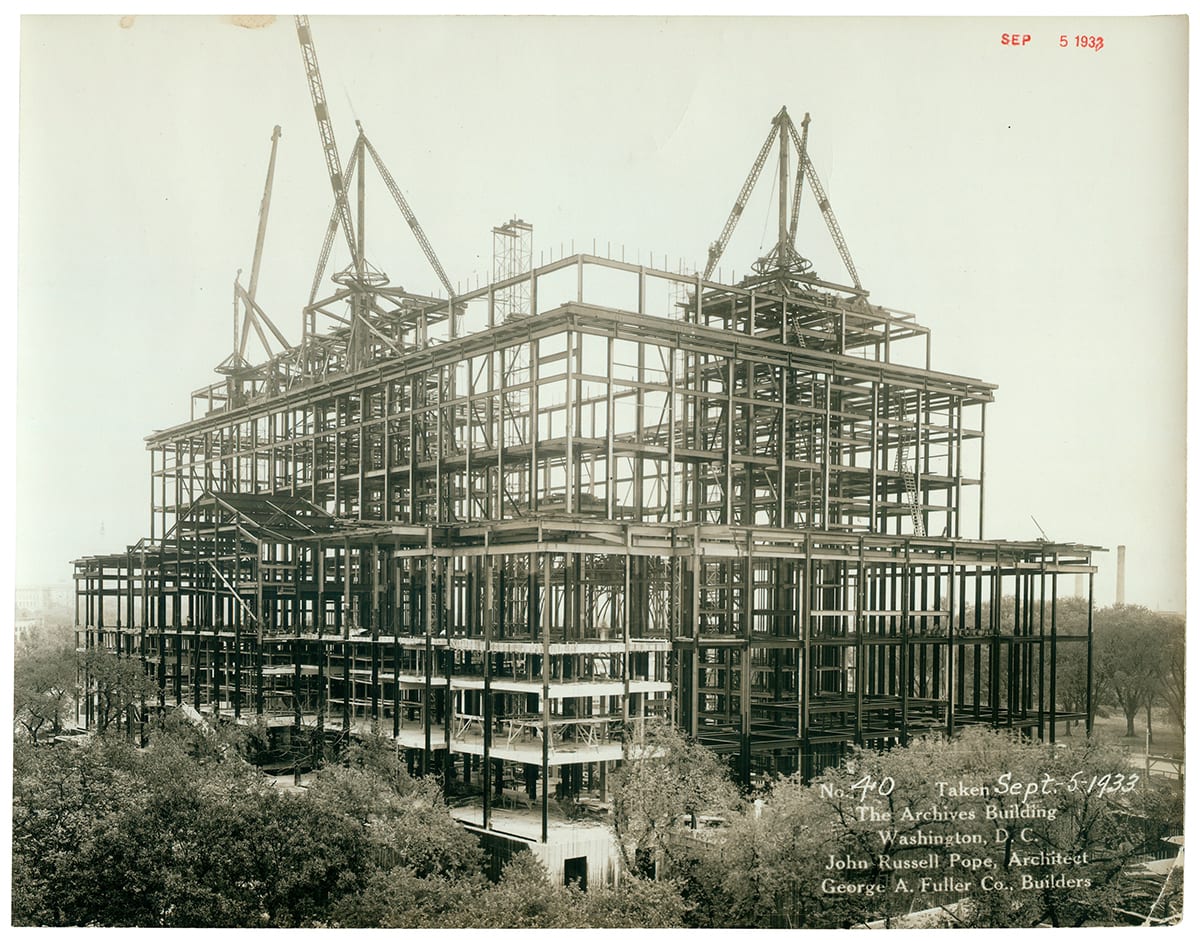 The National Archives building was designed by architect John Russell Pope, who also designed other prominent D.C. landmarks such as the Jefferson Memorial and the National Gallery of Art. Construction began in 1931 and was completed in 1935, and the building was officially dedicated on June 19, 1936. Today, the building houses some of the nation's most important historical documents, including the original Declaration of Independence, the U.S. Constitution, and the Bill of Rights.
As the nation's official record keeper, the National Archives is an invaluable resource for researchers, historians, and anyone interested in American history. Its mission is to preserve and provide access to the nation's most important documents, and it does so with great care and diligence. The building itself is an impressive work of architecture, and its neoclassical design reflects the importance and reverence with which the nation's historical documents are held.