The next time your father or grandfather tells you he never found himself in trouble during his youth, approach that claim with some skepticism, especially if he grew up in Chevy Chase.
Check out this fantastic old article that we uncovered in The Washington Post from December 12th, 1951.
Two teen-age Chevy Chase boys were arrested by the FBI and Montgomery County police yesterday in connection with two break-ins at the Bethesda Selective Service office.

Charged with stealing government property and two counts of larceny and housebreaking in the alleged theft of a typewriter and about 100 blank registration cards from the office were a a 17-year-old and Roger Hensel Young, an 18-year-old father, of 33 W. Kirke st., Chevy Chase.

The younger boy was arrested by County Detective Sergt. Leo Day and Detective Corpl. Lloyd Whalen, at his Chevy Chase home. Young was arrested by the FBI on a west-bound bus in St. Louis, after a police tip.

The FBI said the youths had been selling draft board cards for $1 to $3 to other boys. When made out to show the bearer's age above 18, the cards are handy for buying beer in the District, police said.

The Federal charges carry a maximum penalty of 10 years in prison, a $10,000 fine, or both.

…

Detectives said the 17-year-old suspect had been to the draft board and registered under an assumed name. He returned two weeks later, saying he had lost his card and was given a duplicate, police said. He was later identified by board personnel through a picture in his high school yearbook.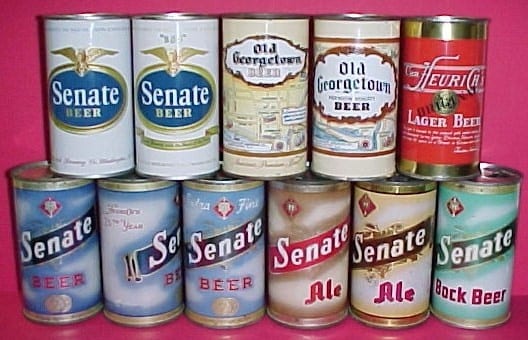 Source: Heurich House on Pinterest
Check out 33 W. Kirke St. It's a pretty nice -looking house. I imagine there aren't too many petty criminals living there today!