Here's a great old photo. I was unaware that Geronimo came to Washington in 1905 and participated in Teddy Roosevelt's inaugural parade (see some amazing photos of the inauguration). Click on the image for a much larger version.
According to The New York Times, the Inaugural Committee appropriated $2,000 to cover the expenses of "six noted Indians" to attend and celebrate President Roosevelt's inaugural parade.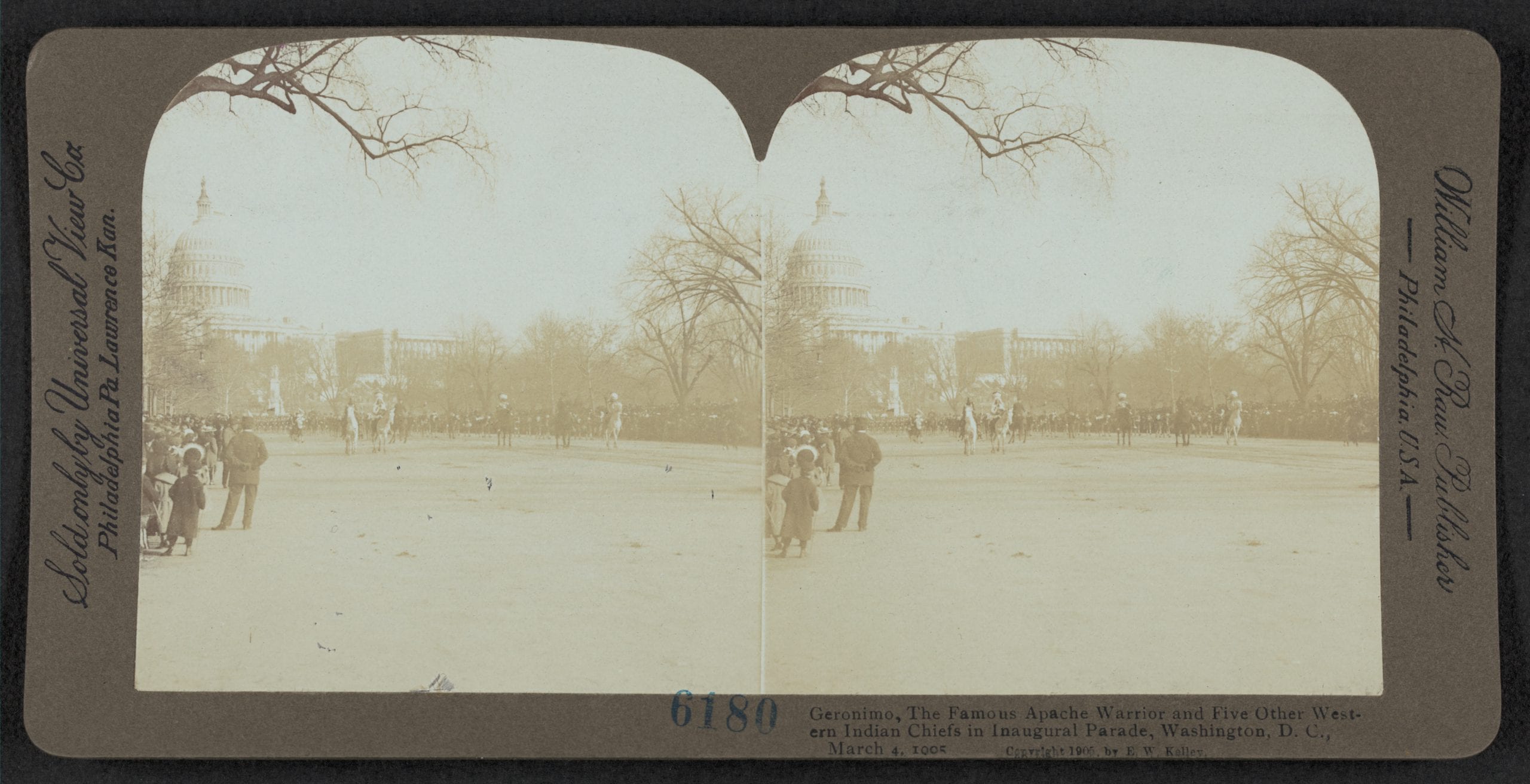 And, here's another photo of the same group of chiefs in the parade.