Wow, this is beautiful. Any idea where this house is? This looks like it could be Dupont, or maybe Columbia Heights?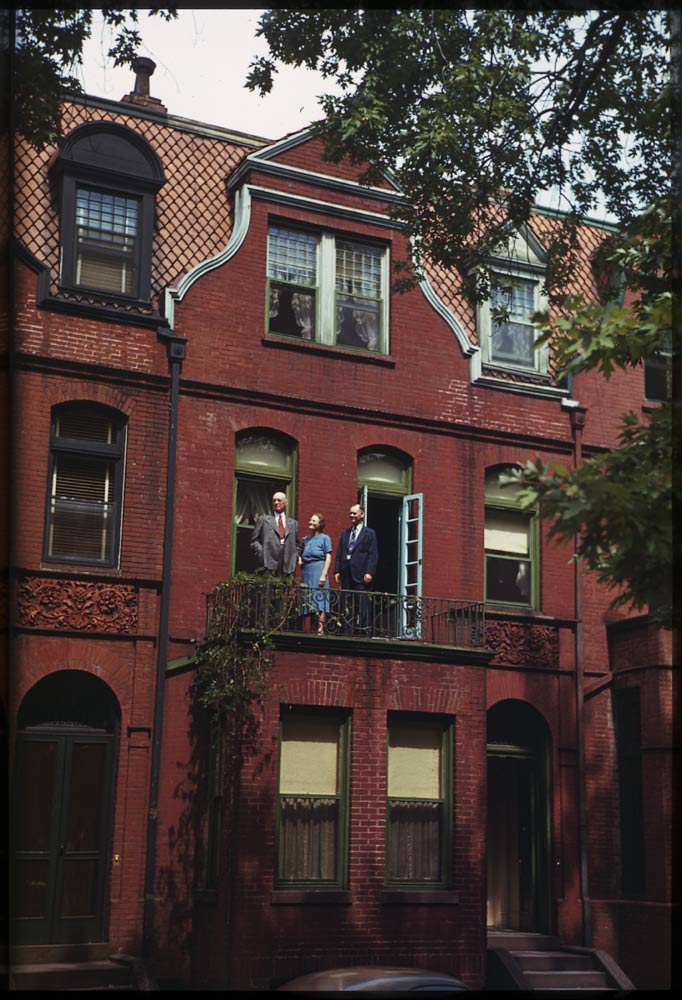 Source: vintage everyday
UPDATE: A reader tweeted the following.
@GhostsofDC @UrbanTurf_DC looks like Hillyer Pl NW in Dupont. Around houses 2017-2019.

— Chetan Shenoy (@cshenoy) December 3, 2013
What do you think? It looks (from a different angle) that the house has been painted white.