Union Station is one of Washington D.C.'s most iconic landmarks, serving as a transportation hub and architectural masterpiece. Its neoclassical design has captivated visitors for generations, but the station has undergone many changes over the years. This photograph from 1977, captured by a passerby, shows just how much the station has evolved.
In the photograph, we see Union Station as it appeared in the late 1970s. The building is still grand and imposing, but there are noticeable differences from what we see today. The surrounding area is much less developed, with fewer buildings and less foot traffic. The station's facade looks a bit more weathered, with some of the decorative elements appearing a bit worn.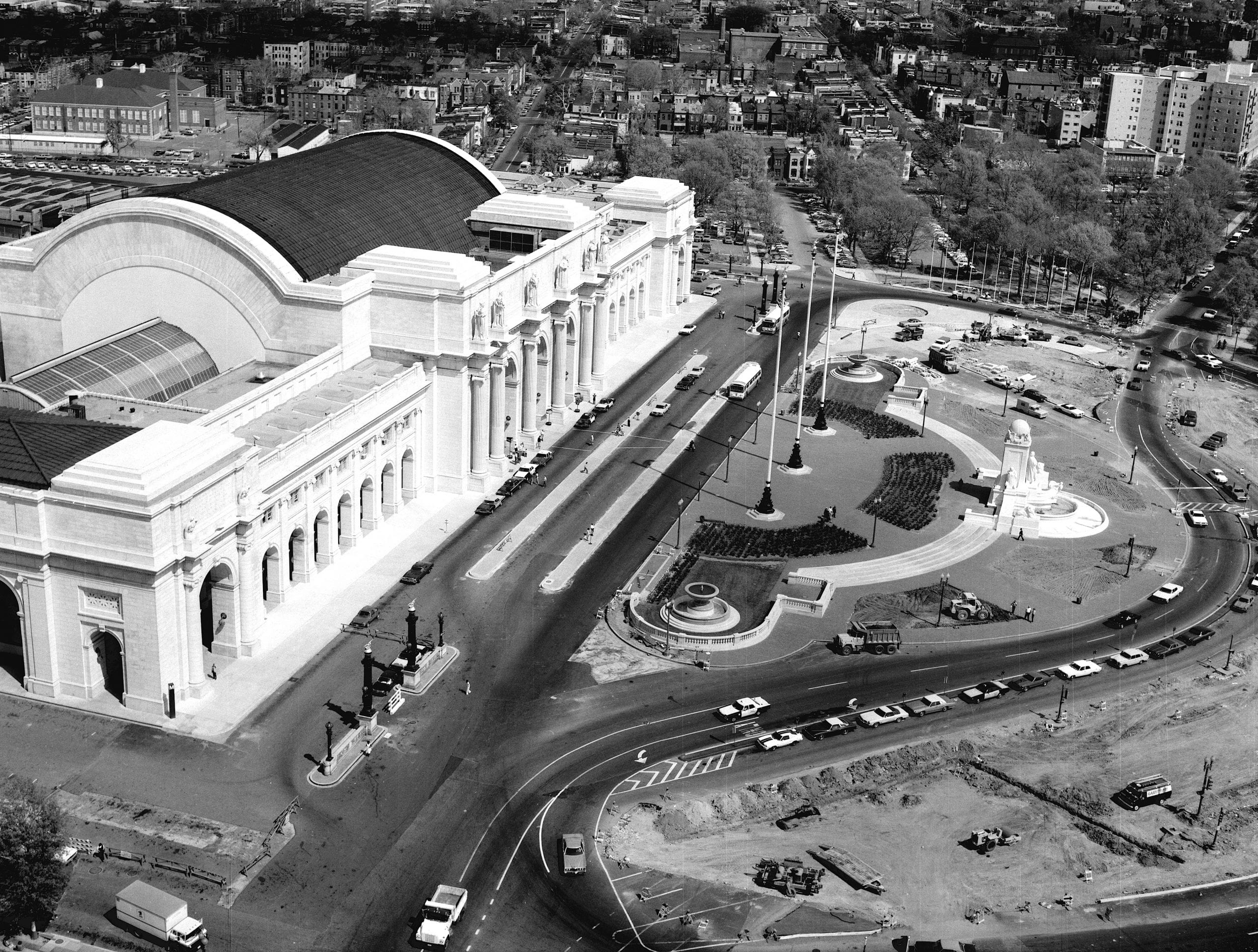 Despite these differences, the essence of Union Station remains the same. The station has always been a bustling hub of activity, with trains arriving and departing at all hours. In the photograph, we can see several locomotives parked on the tracks, waiting to depart. Passengers can be seen boarding and disembarking from the trains, hurrying to make their connections or lingering to say goodbye to loved ones.
Looking at this photograph, it's easy to feel a sense of nostalgia for a time gone by. But it's also important to remember that Union Station has continued to evolve and change over the years. In the decades since this photograph was taken, the station has undergone extensive renovations and restorations, bringing it back to its original splendor and adding modern amenities to better serve today's travelers.
Overall, this photograph of Union Station from 1977 offers a fascinating glimpse into the past, reminding us of the changes that have taken place over the years. But even as the station continues to evolve, its legacy as a symbol of American transportation and architecture remains as strong as ever.
Source: Library of Congress