Wow, this one is cool. We dug it up on the National Archives' site.
This is a letter from a young Fidel Castro, at the age of 14, who was a student at Colegio de Dolores school in Santiago, Cuba.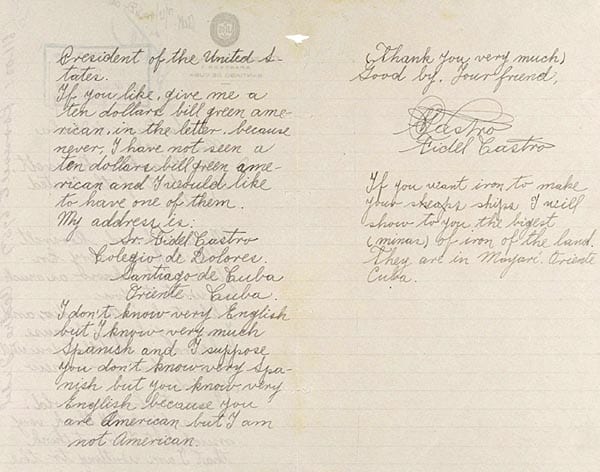 What's even crazier is that the guy is STILL ALIVE!
Source: U.S. National Archives