A nervous and 'scared' Elvis Presley gave one of the shortest interviews in local television history at the old WMAL-TV studios on Connecticut Avenue in upper Northwest back in 1956.
Elvis, just starting to emerge as a pop singing star, appeared on the Jimmy Dean show on March 23, 1956 to promote an appearance that night on the S.S. Mt. Vernon sailing from the waterfront to Mt. Vernon and back.
Jimmy Dean was a hugely popular country singing star who had his own afternoon TV show on WMAL.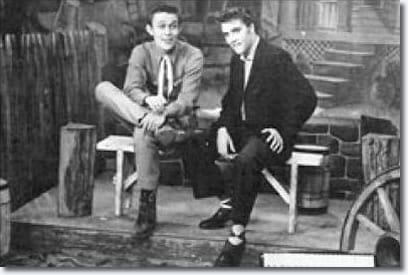 Here's the interview in its entirety:
Jimmy: So you're gonna to be on the S.S. Mt. Vernon tonight, are you Elvis?

Elvis: Yep.

Jimmy: Have you ever worked on a boat before?

Elvis: Nope.

Jimmy: I imagine you're looking forward to this, aren't you?

Elvis: Yep.
That was it.
The interview took place came only a few weeks after Elvis released his first huge hit: "Heartbreak Hotel," but that recording was still moving up the charts toward No. 1. Only two weeks later Elvis performed on "The Milton Berle" show on NBC, then appeared again on the Berle show June 5, creating a national sensation with "You Ain't Nothing but a Hound Dog."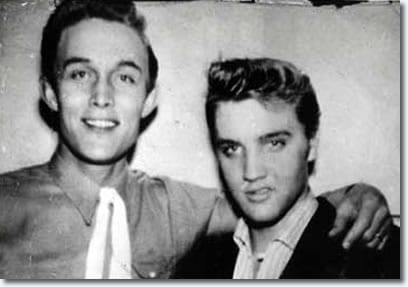 Years later in Las Vegas, the world renowned singer apologized to Dean for leaving him hanging in the brief and very weird interview. "You know Jimmy I was so sorry about that," Elvis told him. "I just saw that camera there and I was scared to death."
Plenty has been written about the Beatles appearances in DC. But Elvis' shaky TV interview with Jimmy Dean and his cruise down the Potomac have received scant attention. No word on whether Elvis went across Connecticut Ave. to the old Hot Shoppes for a cheeseburger and fries after leaving the WMAL-TV studios.