Adams Morgan didn't exist in 1888. Back then it was called Washington Heights as many of the other uptown destinations began their lives similarly: Cleveland Heights, Friendship Heights, Massachusetts Avenue Heights. If you're curious to know...
Difficult to believe this … really difficult, but back in 1892, what is now Adams Morgan, was very rural. Less jumbo slices, more trees. You probably can't even recognize this, with no 18th St. and 16th...

Imagine living blocks from Adams Morgan's 18th Street, owning a home that cost just $8,500. If you were around in 1904, a home on Mintwood Place could have been yours. Even taking into consideration inflation, you'd...
How would you like an apartment for $37.50 per month? You could do that back in 1908, like this ad in the Washington Post listed on April 9th. Oh, and the original name for Adams Morgan...
This is a great old ad from The Evening Star on December 13th, 1902. It shows a bunch of homes on Kalorama Rd., in what we now call Adams Morgan, then called Washington Heights.
Look at all the empty lots in what would become weekend crazytown for drunk 20-somethings.
It's highly likely you have been to the D.C. institution known as Madam's Organ at 2461 18th St. NW. It anchors the Adams Morgan strip, and has done so since the current patrons were in diapers....
Washington Heights (Adams Morgan) and Kalorama were both very undeveloped back when this map was made. It shows the area just north of Boundary Street (Florida Avenue) as it looked in 1903.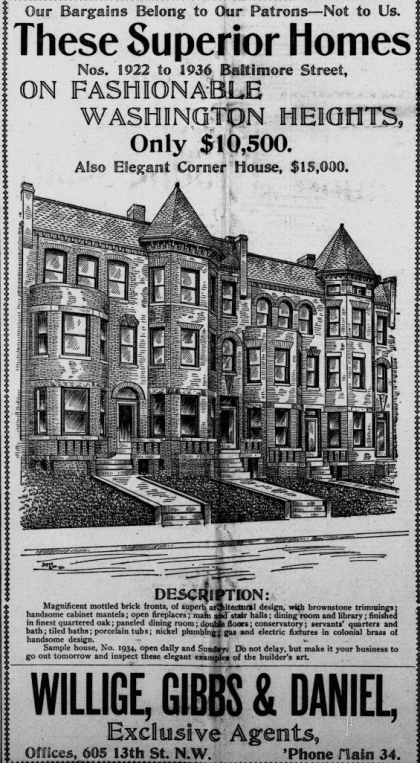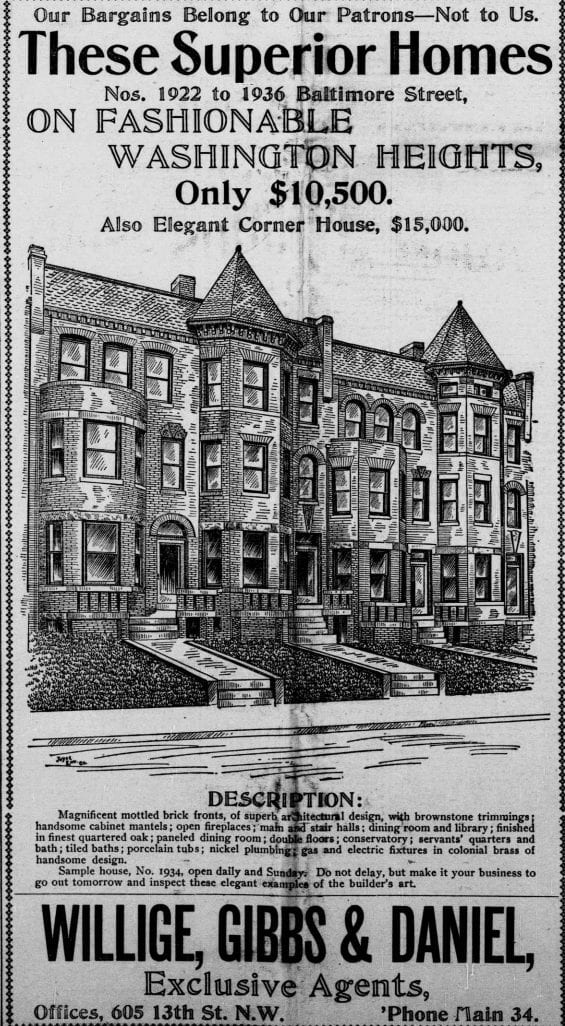 Old real estate advertisements are the best. This one is from the Evening Star on Saturday, May 28th, 1904. For some interesting trivia, soccer fans will be thrilled to know that exactly one week earlier, May...