This is a guest post by Angela Harrison Eng The Washington Hilton Hotel is located at 1919 Connecticut Ave. NW, near DuPont Circle. At a glance, the hotel is one of many in a sea of...
Check out this amazing old photo of FDR's inauguration and then compare it to this one of Eisenhower and this of Obama. Source: dullshick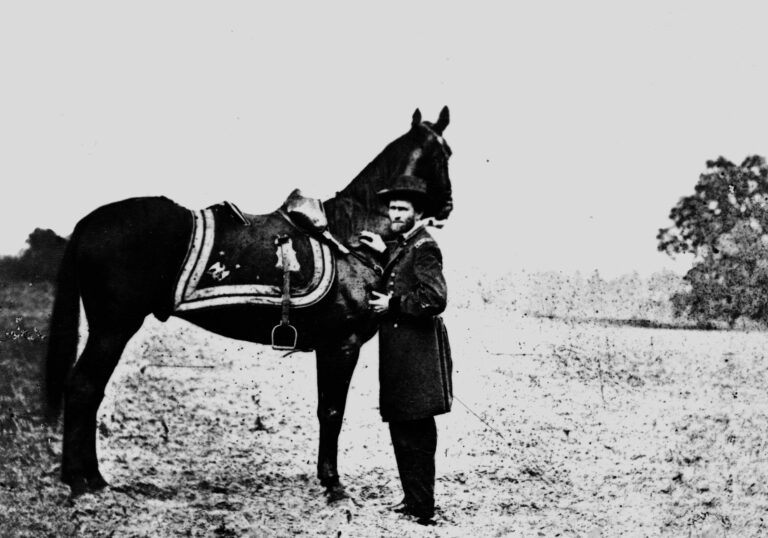 Ulysses Grant was arrested for directing by William West, an African-American metropolitan policeman. This is a great historical story.
What a cool video! This was a find on the Library of Congress website. Below is the description from the site. "This most excellent picture was secured at the junction of Pennsylvania Avenue and Fifteenth Street....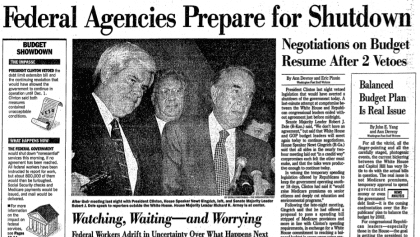 Welcome to Groundhog Day! We've been through this before and it didn't work out well for one of the sides. Plus, they even based an episode of the West Wing on what happened. Who plays Ted...
Abraham Lincoln was sworn in for his second term as president and delivered his second inaugural address on March 4, 1865. There are a couple interesting things we picked out of this photo. First, when you...
Source: Library of Congress The "Grande Dame of Washington" has seen so much history that it's difficult to do a post listing just three bit of trivia. Nevertheless, the building that has seen guests like Queen...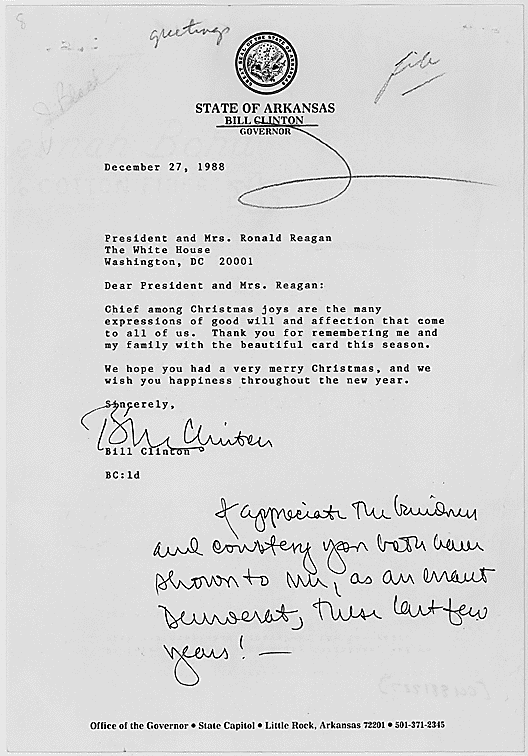 This is an interesting image of a letter that we dug up at the National Archives. Bill Clinton was Governor of Arkansas at the time it was sent around Christmas, 1988. Source: U.S. National Archives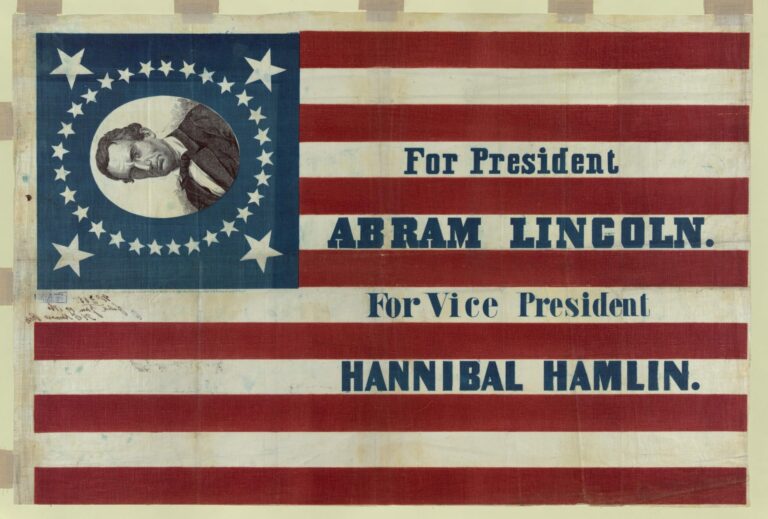 Now this is an amazing piece of American history. This is a large campaign banner for Lincoln in 1860. Source: Library of Congress
What an awesome candid shot of Bill and Hillary Clinton throwing a baseball in the Rose Garden on April 3rd, 1994. They're practicing for the Opening Day ceremonies they were going to participate in that year....