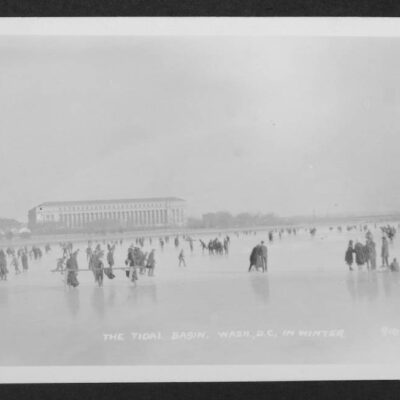 Would you do this today? I don't even know if you could. I can't remember the last time it was frozen completely solid. Source: Dig DC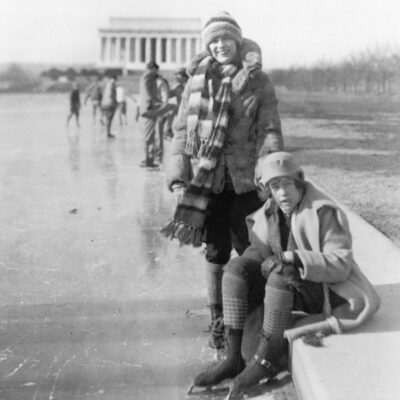 Here is a nice photo from the late 1920s of two young women skating on the reflecting pool, with the Lincoln Memorial in the background. I think it's safe to say, this isn't something you're likely to see today.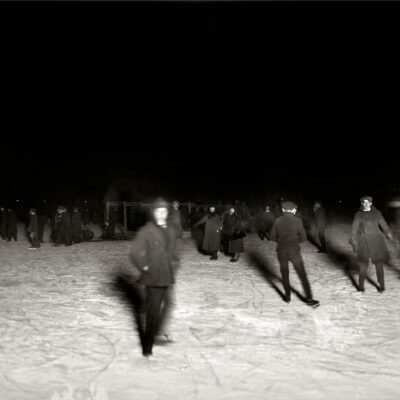 What an eery photo from 1919.