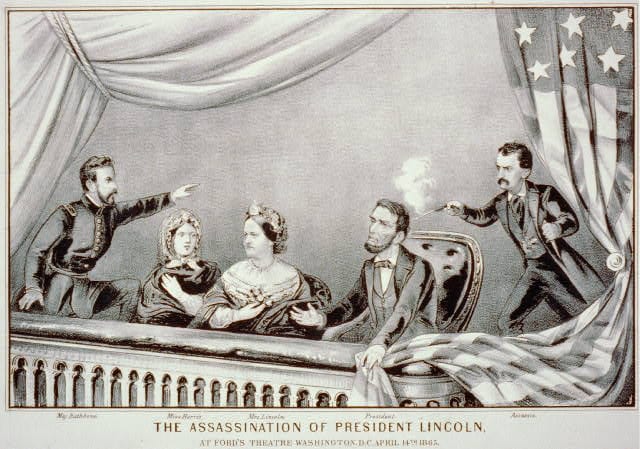 April 14, 1865 at Ford's Theater began with a showing of Our American Cousin, and ended with an assassinated President Lincoln. The Library of Congress has the program from that evening. Pretty incredible to think that...
Here is a fantastic old photograph of Ford's Theatre that we've probably shared previously, but this time it's extremely high resolution. Thanks to GoDCer Konetidy for sharing this with us via email. Because this photo is...
Before he committed his heinous act at Ford's Theatre, John Wilkes Booth actually performed on stage. On Monday, November 2nd, 1863, he made his acting debut at Ford's Theatre. Below is an advertisement that we found...
Check out this cool stereograph from 1927. Source: Library of Congress
This is incredible. It's the actual broadside advertising the play being held at Ford's Theatre on Friday, April 14th, 1865. This was the play Lincoln and his wife chose to attend. Click the image for great...
The assassination of President Lincoln is one of the most, if not the most, tragic event in the history of Washington. Lincoln was shot at Ford's Theatre in the evening of April 14th, 1865. A massive...
The city and the nation was about to celebrate Lincoln's 98th birthday when the Washington Times published a feature on how visitors seemed to have completely forgotten the fallen president. A generation had passed since Abe...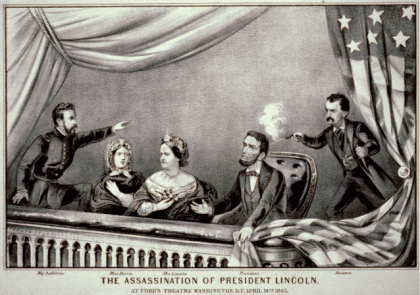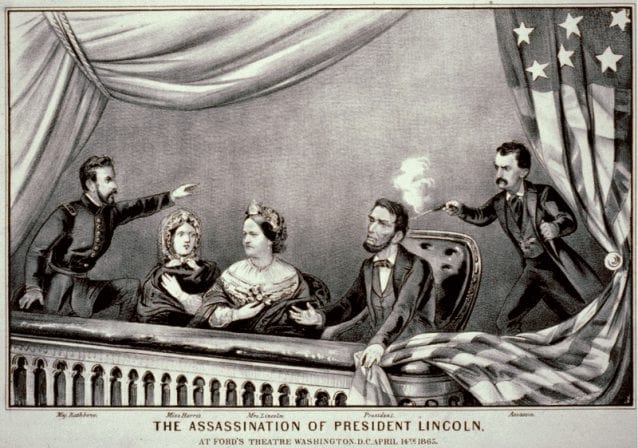 April 10th, 1865 — Robert E. Lee and the Army of Northern Virginia had surrendered a day earlier at Appomattox Court House. The Civil War was over and the Union had been preserved. Workmen from the...