Here is a cool aerial view of East Potomac Park and Hains Point. Source: Library of Congress By the way, do you know why it's called Hains Point?
GoDCer Andy has an amazing collection of D.C. imagery in his Flickr collection. You should definitely check it out. Source: Flickr user Andy Moursund
Here is a great old photograph of East Potomac Park and Hains Point (which we learned about yesterday). This was taken by an airplane (obviously) from the photo section of Bolling Field. You can clearly see...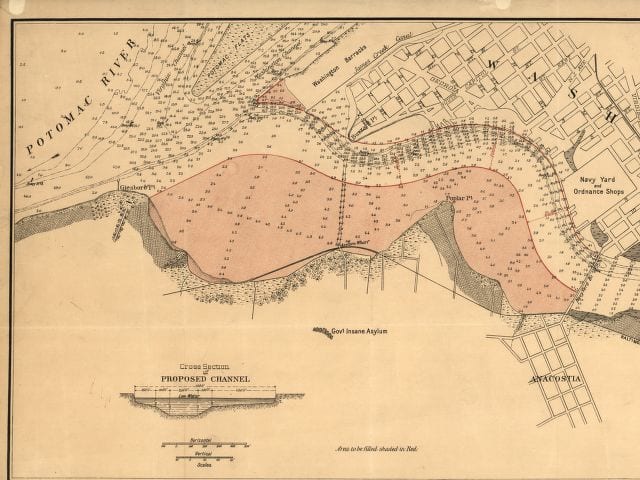 Hains point is named for Peter Conover Hains. That was easy. You would know that if you checked Wikipedia, so I'm not really adding any value with this post. But if you go down there and...