Some of you may go to Russia House this weekend for drinks with your friends. Some of you may not. But most of you have probably driven by this beautiful building at Connecticut and Florida at...
This is the intersection of 18th, N St. and Connecticut Ave. in 1929 before the Great Depression. Source: Library of Congress And, here's a shot of Florida Ave. and 21st St. Source: Library of Congress
One of our original readers, Ben, sent along a link to a great Flickr collection of D.C. postcards. You have to check them out. Below is one of our favorites, showing the Connecticut Avenue Bridge, looking...
Congratulations to our latest "If Walls Could Talk" poll winner, Nanny O'Briens. We're going to do a little digging into the history of your building at 3319 Connecticut Ave. NW. The Greek restaurant investor On September...
Source: Streets of Washington When the Chevy Chase Ice Palace and Sports Center opened on Nov. 23, 1938, it became an instant sensation. On opening day more than 2,200 people hit the indoor skating rink, bringing... We're loving spending time studying these old photos. Hopefully you're enjoying them too. This is a photo from 1904 showing Connecticut Avenue, and we're assuming this is somewhere between Dupont Circle and Farragut Square? Maybe some...
This is one of the most beautiful and ornate apartment buildings in all of Washington. It still sits at 2101 Connecticut Ave. NW, between Dupont Circle and Woodley Park. This advertisement was in The Washington Post in...
GoDCer Charlie requested this the other day via Facebook and we wanted to oblige. It's a map of Connecticut Avenue from 1919 Source: Library of Congress Source: Library of Congress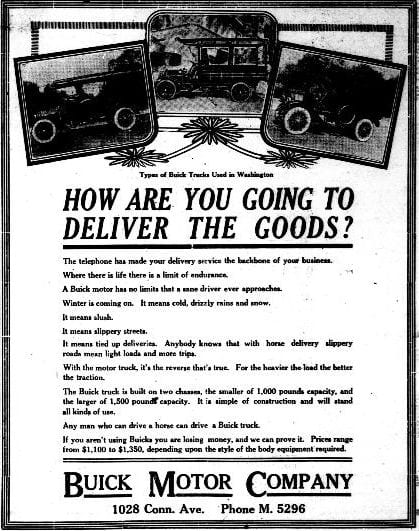 This Buick Motor Company ad from the October 4, 1913 edition of the Washington Times was too good not to post! The Buick Motor Company was located at 1028 Connecticut Ave, NW. It reads: How are you...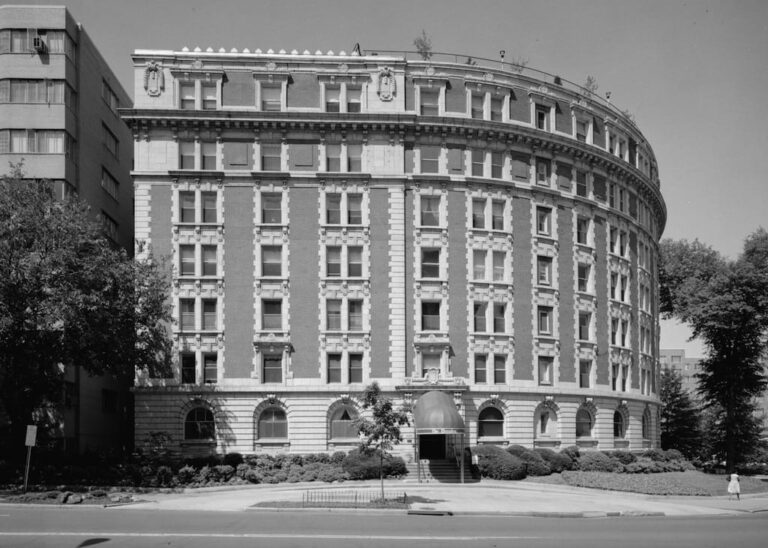 We noticed last week that there were a few searches on our site for The Dresden, that beautiful building at 2126 Connecticut Ave. NW. The building is a step back into old Washington, when grand apartment...