Charles Lindbergh was celebrated with a huge parade in Washington, D.C. upon returning from his historic 1927 transatlantic flight.
Stories like this are great. We forget that the men and women we read about in history books and Wikipedia were also normal people just like us — okay, most of them accomplished great things that...
The first transatlantic Concorde flight arrived at Dulles Airport in 1976 to much fanfare. Read the story and see the photos.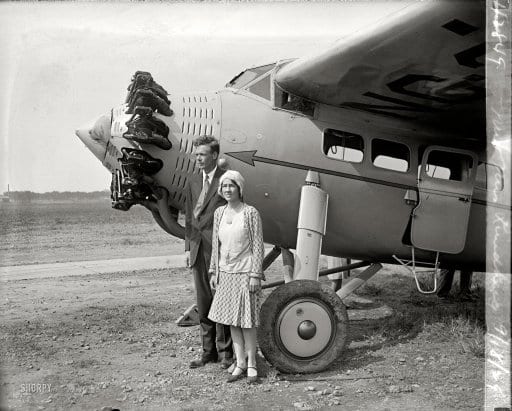 No, not a plane crash … I mean THE Crash of '29 (i.e., the Wall Street Crash). This photo is from September 18th, 1929 and is a shot of the Charles and his wife, Anne Morrow Lindbergh, four months...