Do you recognize this part of Arlington? You're looking down down N Courthouse Rd. From the cars in the photo, I'm guessing that this is sometime in the early 1990s. Source: Library of Congress Here is...
Check out this amazing old photo of Washington & Lee High School in 1916 (according to the Library of Congress, though I'm sure that's mislabeled because construction didn't start until 1924 according to Wikipedia). If you didn't...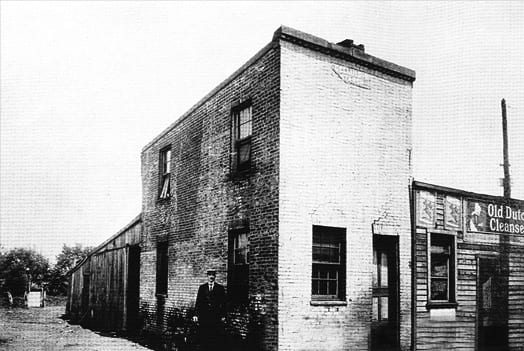 Rosslyn and Arlington weren't always great places to be, especially in the late 19th and early 20th century. Many parts were quite bleak, and worse, extremely dangerous. There once was a place called Dead Man's Hollow,...
Here is a map of the Carlin Springs subdivision in Alexandria, now Arlington County. Source: Library of Congress The above map shows the area south of Arlington Blvd. and east of S. Carlin Springs Rd. Check...
Learn about Glebe Road. It dates back to the 1700s and initially was known as the "Road to the Falls" taking travelers from Alexandria to Great Falls.
GoDCer Chris graciously offered to share this cool aerial photo of Washington, taken sometime in the 1940s. Compare it to the Google Map below.
Hello GoDCers! Thursday is coming to a close, and tomorrow is Friday. So that's great news. To celebrate, we're sharing a great afternoon photo with you. This is a great photo that we dug up on Flickr....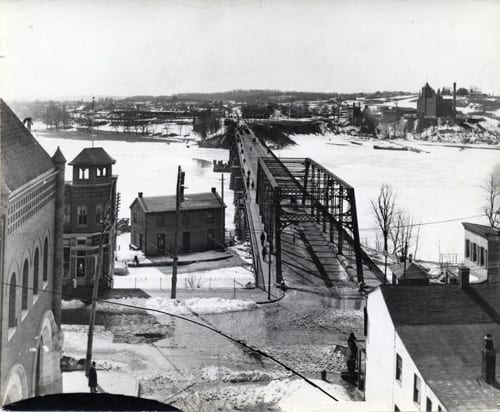 You may not know this, but many years ago, in 1925, Rosslyn was nearly destroyed by a major fire. We came across a crazy article detailing the horrors and action-movie like sequences of the fire that...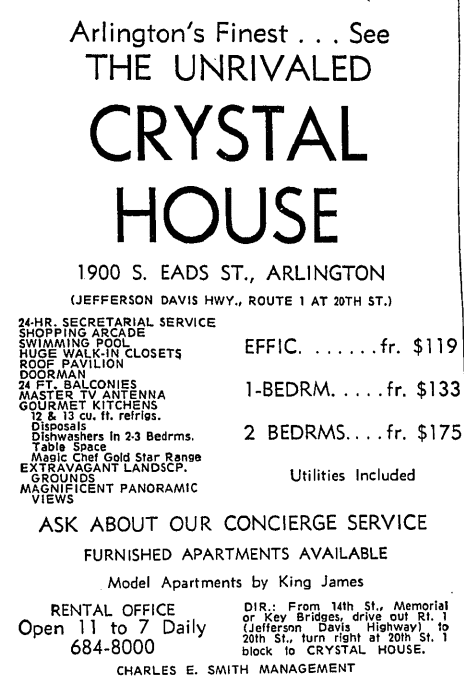 Not a bad deal. Two-bedroom for $175 per month back in 1963. This advertisement was in The Washington Post on November 22nd, 1963. The day Kennedy was in Dallas.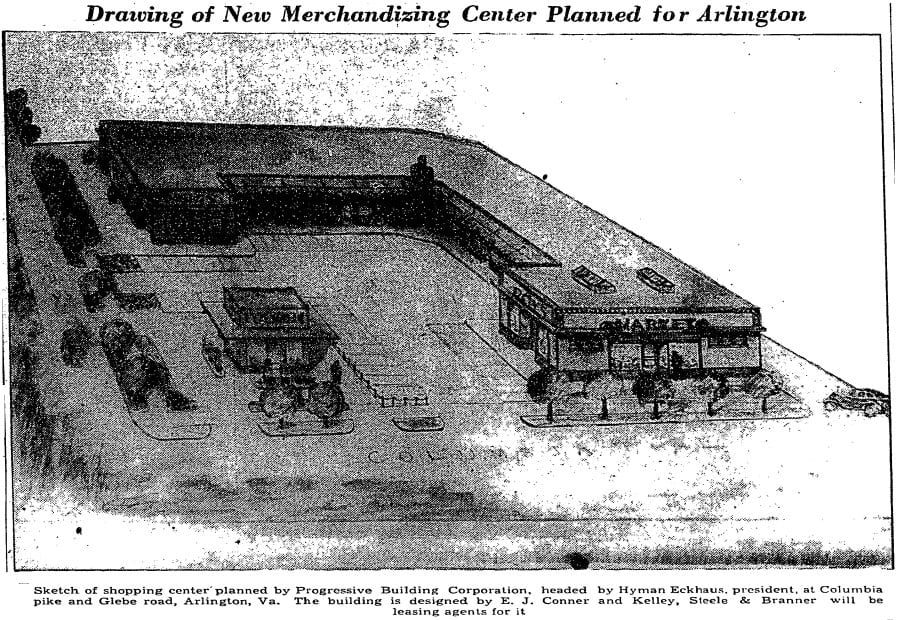 If you live in Arlington, you've probably driven past this place a thousand times. The shopping center we're talking about sits at the intersection of Columbia Pike and Glebe Road, Westmont Shopping Center. The Washington Post...