Here's a terrific old photo from 1917 of the British Embassy, which was located at 1300 Connecticut Ave. NW, just above N St. and across the street from the Starbucks today (everything is across from a Starbucks). This was the first building in Washington built specifically to be an embassy.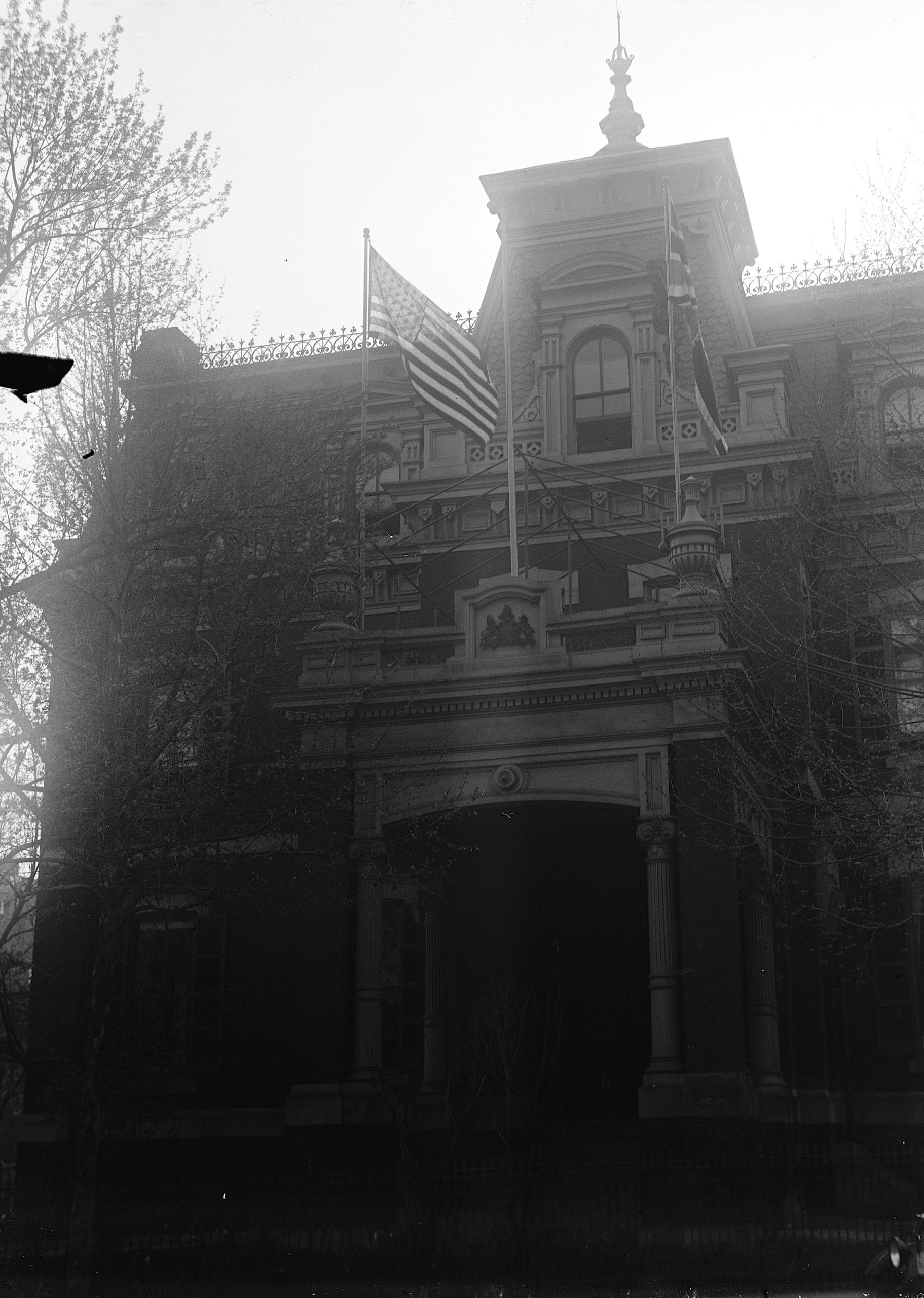 Source: Library of Congress
You can see the embassy on the map below.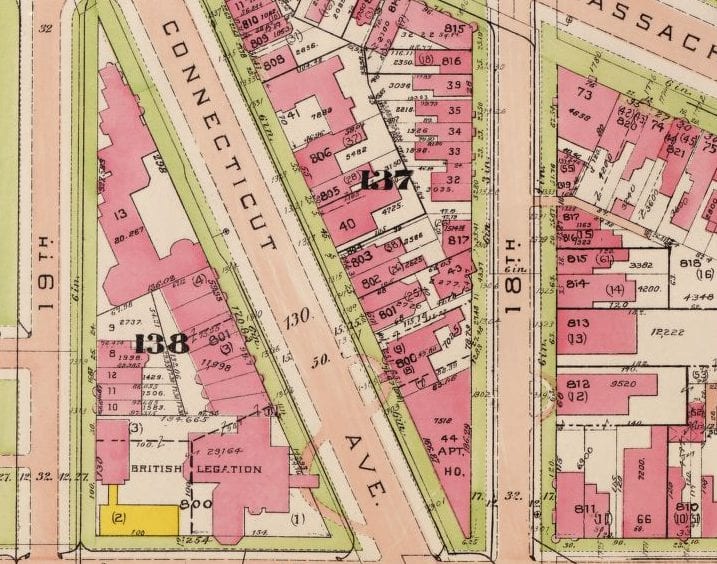 And here is the same intersection today on a Google Map.