You may not know this, but Abraham Lincoln was a bit of a technophile. On June 18th, 1861, "Professor" Thaddeus Lowe ascended to a height of 500 feet above the National Mall, in front of where the National Air and Space Museum now stands. (Wikipedia says June 18th, but this plaque says June 18th).
He sent a telegram from his gas balloon, Enterprise, to Lincoln in the White House, describing what he could see. The President was impressed with the technology and the U.S. Army's observation balloon corps was born and Thaddeus S. C. Lowe became the Chief Aeronaut for the Union Army. Pretty sweet title.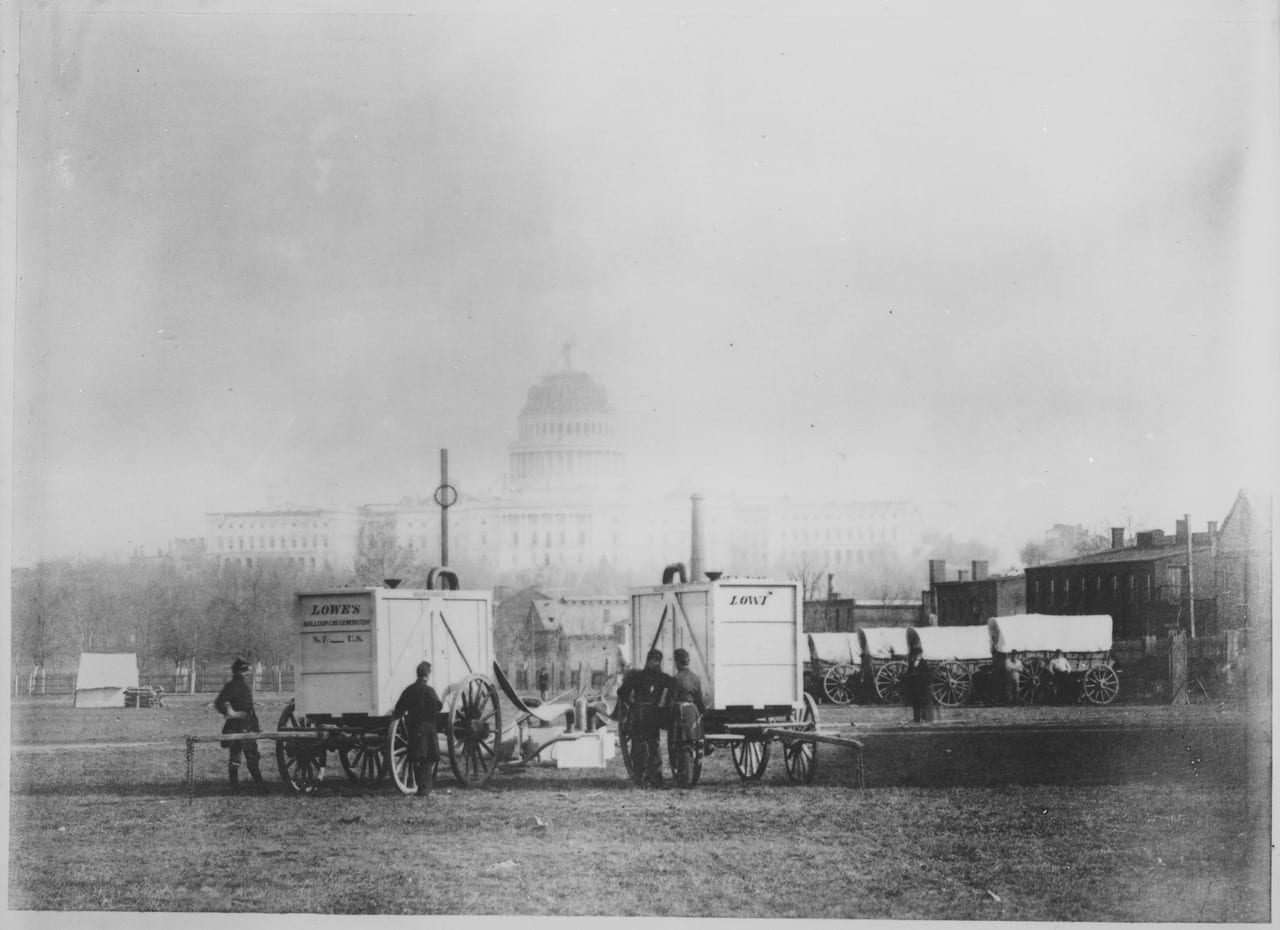 We did a little digging in the newspaper archives, and this is what we came across in the National Republican on June 19th, 1861.
THE GOVERNMENT BALOON.–The large balloon recently provided by the Government for the purpose of making observations, was tested yesterday afternoon on the grounds attached to the Columbian Armory. After it had been filled, Professor Lowe, accompanied by a telegraph operator and another gentleman, were let up to a considerable height, the balloon being held to terra firma by a large cable. A telegraphic battery was in the car, to which was attached a wire leading to the President's House. When it had reached an altitude of some hundred feet, a dispatch was sent by the Professor to the President, at the Executive Mansion. the experiment was entirely successful, and there is little doubt but that it will answer well the purpose for which it is intended.
It would appear then, that the correct date is June 18th.