It would appear that the subject matter being taught in this classroom is a little bizarre. I don't remember being taught the proper mechanics behind stretching and yawning … however, I will say that I love both stretching AND yawning. Saying that just made me yawn.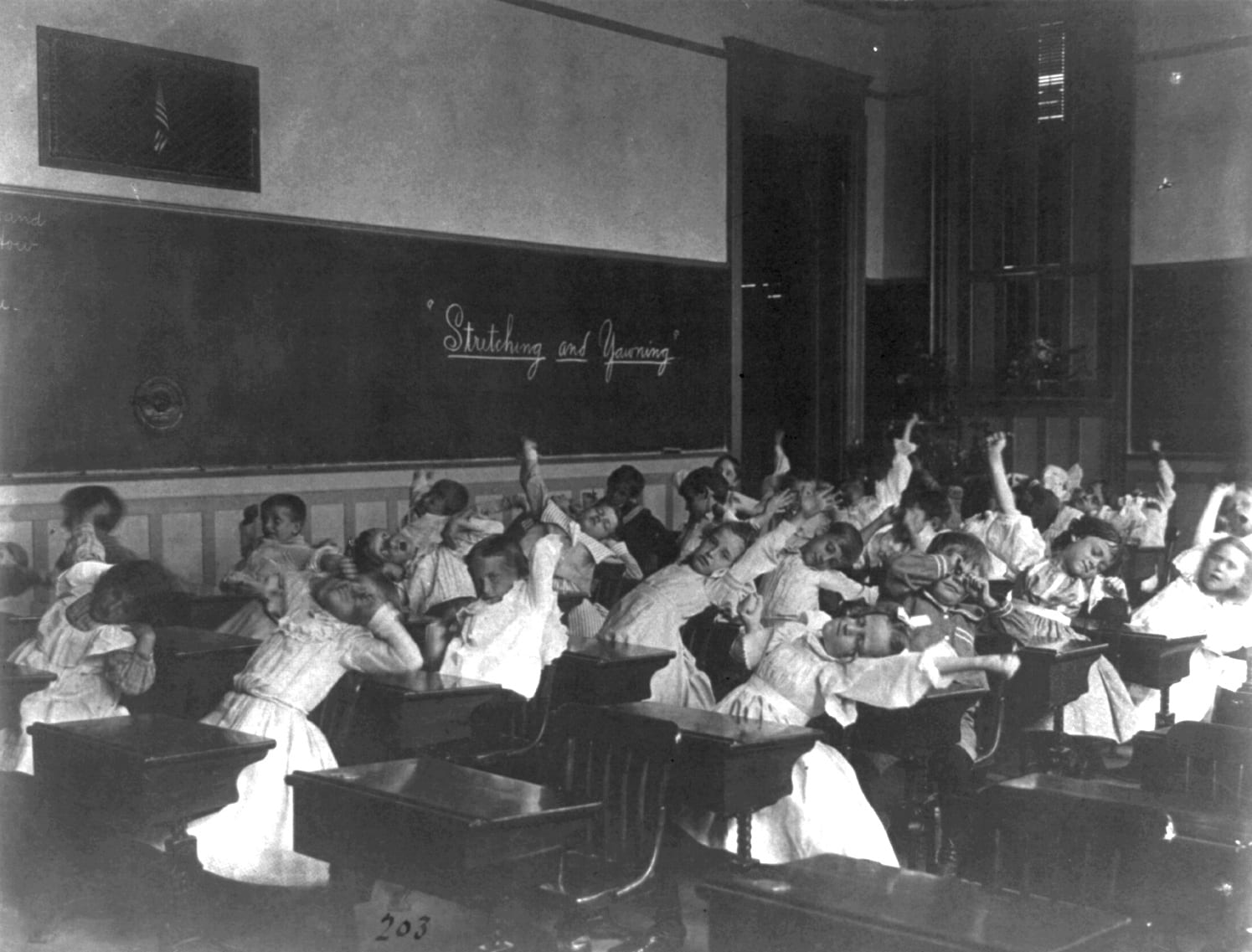 Did you yawn after looking at this photo? I just did again.
By the way, this is a photograph taken by Frances Benjamin Johnston, available at the Library of Congress.